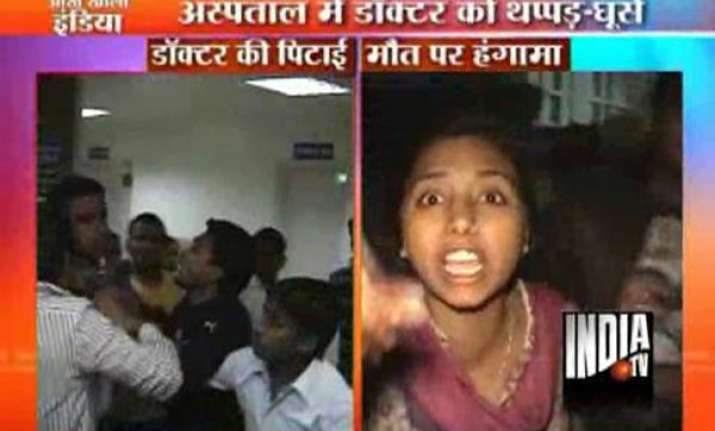 Noida, Mar 21:
Angry relatives of a youth on Tuesday night ransacked the Noida district hospital and beat up the doctor when they learnt that the doctors had sent the body of a youth killed in a road mishap to the mortuary for post-mortem without waiting for the relatives to arrive.
Virendra, the youth from Sector 29 was riding a motorbike with his girlfriend, when a vehicle dashed against the bike and sped away.
Virendra died on the spot and his girlfriend was admitted to Noida district hospital in serious condition.
On reaching the hospital, Virendra's relatives came to know that his body had already been sent for post-mortem.
The relatives began bashing up the doctor and ransacked the hospital.
Police from three adjoining police stations had to be sent as reinforcements to disperse the unruly mob.
Virendra's relatives alleged that the road mishap could have been caused intentionally by relatives of the girl who were opposed to their relationship.
Doctors at the Noida district hospital went on a flash strike in the morning to protest the incident. After persuasion by the local police, they resumed their duties.
It has been decided that a police outpost will be set up in the hospital premises. Two policemen will be on guard in the hospital round-the-clock.
Six persons have been arrested by police in connection with this incident.