Follow us on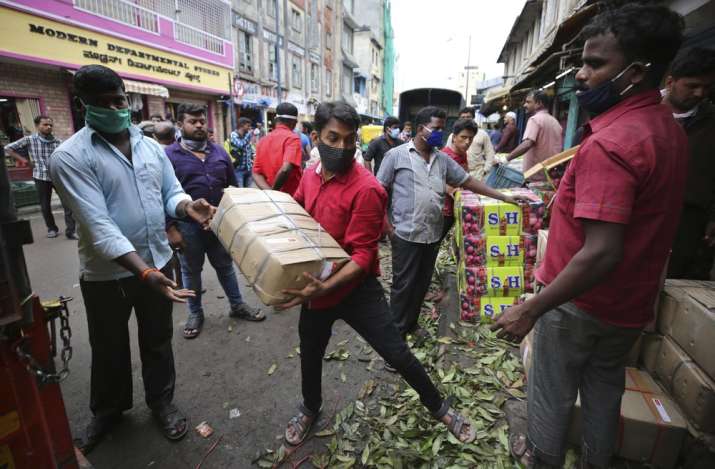 The Rajasthan Government on Sunday issued guidelines for the 5th phase of lockdown for the period of June 1 to June 30. The new guidelines for "unlocking" the state includes opening of shops, beauty parlours, community parks while following proper social distancing and other precautions. It stated that the government offices will be allowed to function with full strength. 
In its fresh guidelines issued at the end of the fourth phase of lockdown, the state government also allowed private and commercial transport vehicle to carry passengers up to their full capacity, but no more.
The guidelines said there would be no restriction on inter-state and intra-state movement of people and goods and no separate pass, permission, approval or permit would be required for that.
Government offices will start functioning with full capacity from June 1, said the new guidelines.
During the last phase of lockdown, full-strength functioning was allowed only for government departments dealing with important and essential work in red zones and full strength of officers and 50 per cent of staffers for other government offices with remaining officials working from home.
Private offices too have been permitted to operate with up to full strength but they may encourage "work from home" practice to the extent possible, the guidelines said.
All religious places, hotels, restaurants, hospitality services and eating places, except the already permitted home delivery and take away services, shall remain closed for public.
The movement of individuals for all non-essential activities shall remain strictly prohibited between 9 pm to 5 am across the state.
Only essential activities will be allowed in containment area where cases have been detected in recent past, the guidelines said, while allowing no relaxation within the containment, hotspots or curfew-bound areas.
 
All shops, already opened, will continue to operate while ensuring strict implementation of the lockdown and ant-corona provisions, like observing social distancing and wearing face masks.
Apart from Rajasthan, various other states released its guidelines on unlock phase 1 after Home Ministry on Saturday issued new advisories for states, UTs on 3-phased unlock plan.
Earlier in the day, Maharashtra has also issued guidelines for government offices, staff calling for mandatory thermal screening, use of sanitisers and social distancing. According to new guidelines, all Maharashtra government employees will have to wear a 3 ply mask or surgical mask while working in the office.