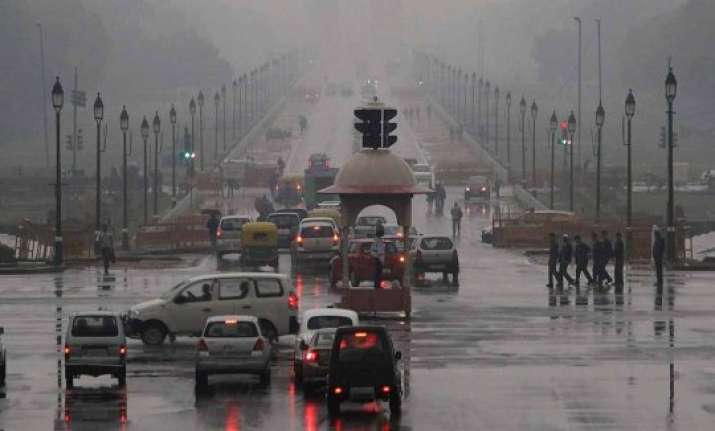 New Delhi: Extreme humid conditions persisted across the national capital today even as rains lashed parts of the city, keeping the temperature within normal levels.
The maximum humidity level today touched 90 per cent while the minimum was recorded at 65 per cent.
According to the MeT department officials, the maximum temperature settled a notch above the normal, at 34.8 degrees Celsius while the minimum was recorded as 23.7 degrees Celsius, three notches below the season's average.
Areas under Safdarjung observatory which is the official reading for the city recorded rainfall of about 1.6 mm between 8.30 AM and 5.30 PM.
The city received 10.2 mm rains till 8.30 AM today.
The Palam observatory recorded 16.4 mm rainfall while Ayanagar recorded 23.2 mm rainfall between 8.30 AM and 5.30 PM.
Ridge area received traces of rainfall.
The MeT department predicted overcast conditions for tomorrow with light to moderate rainfall in some areas.
"It will be a generally cloudy sky tomorrow. Light to moderate rain and thundershower may occur in some areas of the city. The maximum and minimum temperatures are likely to hover around 33 and 24 degrees Celsius respectively," the MeT officials said.