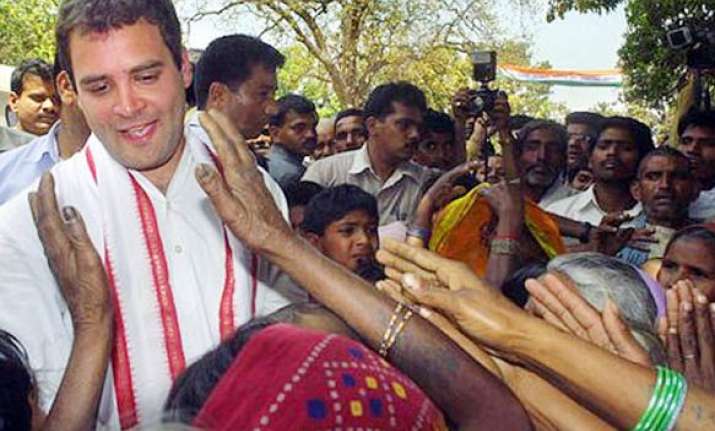 Amethi, Feb 8 :  A day after security personnel stopped an aggrieved woman, who had squatted in front of Rahul Gandhi's car, from meeting him, the Congress leader today ensured that she was given a patient hearing.
Rahul called Shobhawati Devi and met her at Munshiganj guest house this morning and inquired about her problems, party sources said here.
While the SPG personnel had yesterday tried to prevent Shobhawati from meeting Rahul during his Sultanpur visit, the Congress leader had got down from his vehicle and asked her to meet him at the guest house.
"Shobhawati today informed Rahul that during consolidation exercise her land was exchanged with that of a man who was cutting trees planted on the plot despite a court
order," the sources said.
After listening to her grievances, the Congress leader called officials in Sultanpur district and asked them to ensure that status quo is maintained.
"He asked the officials that as the matter was sub-judice, status quo should be maintained," party sources said.
Rahul yesterday met three rape victims in Banda, Kanpur and Sultanpur. PTI