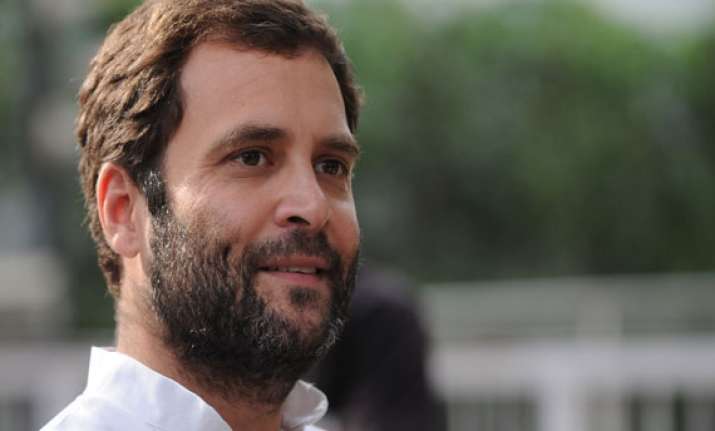 Ghaziabad: Ignoring the security cover after finishing his speech here today, Congress Vice President Rahul mingled with mediapersons near their enclosure and enquired if they faced any problems during his maiden rally here.  
Gandhi, who was here to campaign for his party's nominee Raj Babbar, came down from the podium to have a chat with journalists at the Ramlila ground here.  "Since how long have you been here? Did you get drinking water? Was it bottled?" he asked journalists, before moving on to meet people, who were waiting at the venue for more than three hours to catch a glimpse of the Congress leader.  Rahul had come in a helicopter.
While leaving, he shook hands with many before proceeding to the chopper on foot. He avoided commuting by a car that was parked to take him back to the helicopter.  Thousands of people had gathered to listen to the speech of Gandhi, who assured them of free medicines and legal entitlement to housing if his party came to power for the third consecutive time at the Centre.
Ghaziabad goes to polls on April 10.