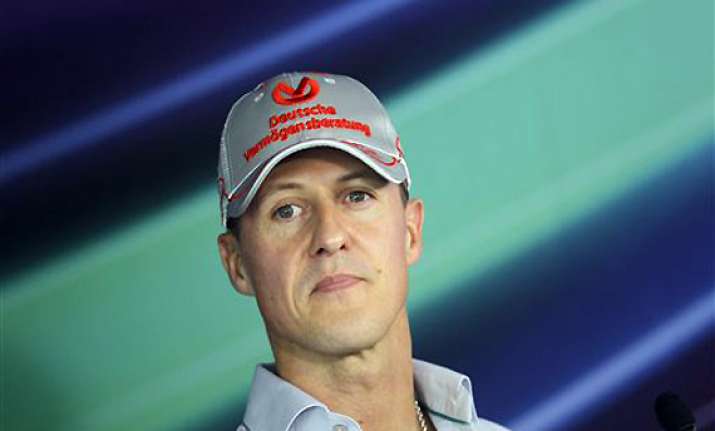 Greater Noida, Oct 27: Formula One drivers' and constructors' world championships titles may have been decided but the racers will push as hard as possible and take the cars to the limits in the remaining three races, Mercedes driver Michael Schumacher said today.

Sebastian Vettel has won the drivers championship and his team Red Bull has won the teams' competition but fight for the second place is still on.

"I don't think that while we drive, we think that we put ourselves in danger. First of all, when we take the cars to the limit, that's what we feel comfortable with and therefore our ambition is always to take the cars to the limit and it will be the same here this weekend," the German said at the official press conference ahead of the Indian grand Prix.

He also said that safety standards have improved for drivers over the years and Buddh International Circuit was a good example of how seriously safety is taken in F1.

"To have total safety I think is absolutely impossible to call, in any part of life. Yes, there is more risk involved in race car sport and yes, Formula One is probably the quickest motor racing sport that you have around the world. At the same time, safety has been hugely improved.

"If you look at a new project such as this track, there's lots of huge run-off areas and it certainly has a very high standard of safety. If on top of it, something happens, then that's what I would call fate and fate is something that we all have to face sooner or later.

"I'm certainly very much touched by what has happened to both the drivers that we have lost but unfortunately you have to say that that's life," he said referring to the recent deaths of Dan Wheldon and Marco Simoncelli.