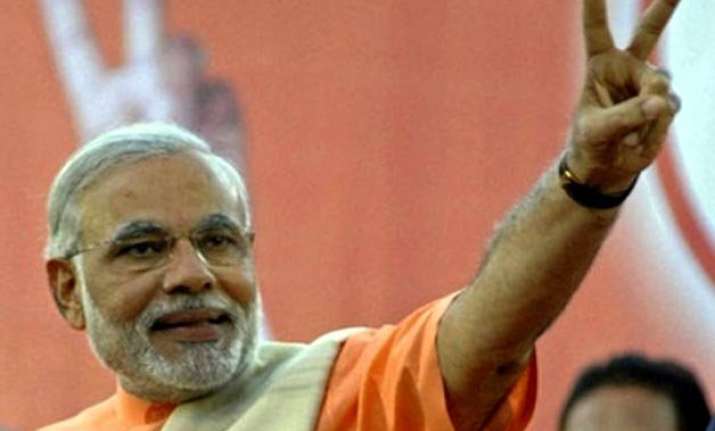 Bulandshahr : Prime minister Narendra Modi lent out his helping hand to a needy school teacher who was seeking monetary help to get his sisters married. The prime minister sent him a cheque of Rs 50,000 and wished for their long and happy married life.
Expressing his joy over PM's reply, Manjit Singh,  a primary school teacher in Jatpura village in Bulandshahr's Anoopshahr town on Friday said, "I was overwhelmed by the noble gesture of the PM."
"It may have taken a long time for my letter to overcome red tape in our system, but the PM was very prompt in his response," he added.
Singh who earns a meagre Rs. 2000 per month wrote a letter to PMO in march last year during UPA regime, demanding either a better-paying job or a monetary assistance of Rs 3,64,000 that would enable him to pay the dowry for his sisters' marriage.
The PMO responded to the letter two months later and asked the UP chief secretary to confirm the financial status of Manjit's family.
But it took more than six months for the chief secretary's office to forward the request due to various protocols. By then the Modi government had assumed office at the Centre.
In February this year, Singh finally received an envelope containing a cheque of Rs 50,000 and a letter from the PM, blessing his sisters.
In the letter the PM wrote: "I understand that because of poor financial condition you are not able to get your sisters married. I hope this amount will help, to some extent, in discharging your duties towards your sisters. I also bless your sisters for long and happy married life."
Manjit said he was happy the PMO had been sensitive to his needs. He just wished there was a little more of it. "It's less compared to what I had demanded," he said.