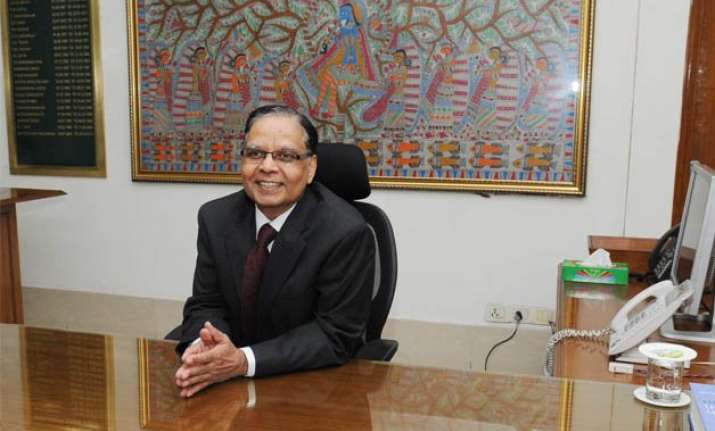 New Delhi: The first Vice-Chairman of the newly formed NITI Aayog, Arvind Panagariya, has come out with his future plans for the organisation. He says his primary focus will be to make policies rather keep planning.
In his first interaction with the officers of the reformed organization on Tuesday, he talked about pushing through labour reforms and strengthening the SMEs (Small and Medium Enterprises) which are the backbone of manufacturing.
The day being his first in NITI (National Institution for Transforming India) Aayog, Panagariya was seen engaging with the top officials and laying the action plan of the organization.
He shared his views with the officers that his primary focus would be policy, also throwing a hint that he would be least concerned for more budgetary support for the annual plan that the earlier Planning Commission used to do weeks ahead of the Union Budget.
An official told to Indian Express in an interview, "Clearly, he wants to remould NITI into a policy hub. He spearheaded labour reforms in Rajasthan, and its demonstrative effect is already visible.
Maharashtra followed suit, and other states including Madhya Pradesh and Punjab are getting their act together to give the SME segment the flexibility in hiring labour to spur growth."
According to media reports, he even spoke to a lot of young professionals newly hired on contractual basis by the Aayog. True to his image of an academician, he answered each and every question with quite an ease.
He believed that policy paralysis and mismanagement were the root causes of India's poor growth.
 
Later, he even called on Prime Minister Narendra Modi and spoke to his Principle Secretary Nripendra Mishra, who is a one-person contact for all economic ministries.