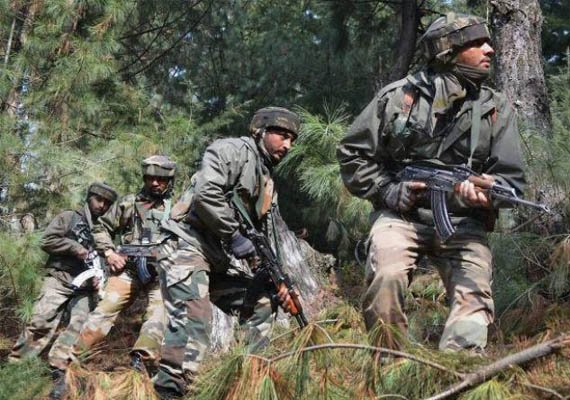 Jammu: Pakistan Rangers opened fire on border outposts in Jammu last night but the Indian forces showed restraint and did not retaliate.  
Throughout Diwali on Thursday, Pakistan Rangers violated ceasefire several times and resorted to firing on border outposts (BoPs) along the international border (IB) in Samba, Kathua and Jammu districts of Jammu and Kashmir.  
"Pakistan Rangers resorted to small-arms firing on BoPs along IB in Jammu frontier till 2010 hours yesterday," BSF spokesman said today.
BSF said that the firing along the border by Pakistani troops was intended to provoke BSF.
"BSF troops guarding the borderline maintained restraint and did not retaliate," the spokesman said.
"There was no loss of life or injury to anyone in the firing."
Yesterday, Pakistani troops also resorted to firing on two border outposts (BoPs) in Arnia sector in Jammu district and in Ramgarh sector of Samba district The ceasefire violations yesterday came 72 hours after the last instance of firing from across the border in Pargwal sector of Jammu district.
Ceasefire violations by the neighbouring country since the beginning of this month have left 10 people dead and over 95 injured, including 13 security personnel.  
Around 30,000 people have fled their homes to avoid the shelling, leaving 113 hamlets deserted in the border areas.