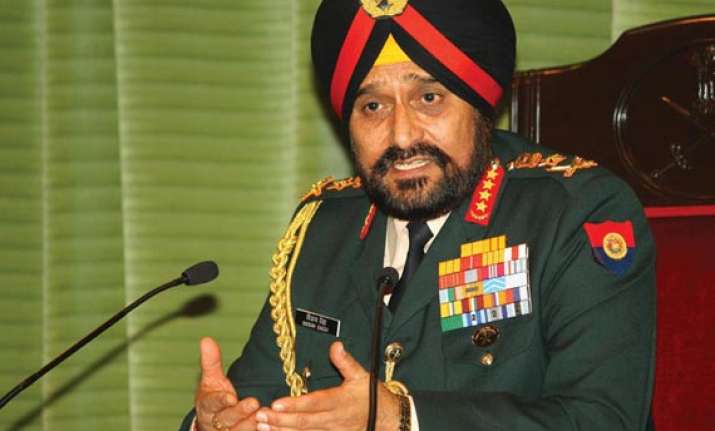 New Delhi: Indian army chief Genral Bikram Singh has blamed Pakistan army and ISI for the upsurge in intrusions and attacks across the Line of Control in Kashmir.
Gen Singh said, we have a lot of information about Pakistani army's support to the 42 terror-training camps still operational across the border.
His statement came a day after he blamed Pakistan army for the surge in infiltration bids and ceasefire violations along the Line of Control (LoC) this year.
The Army Chief said, ceasefire violations have increased after Sharif took over as  new PM.
The total number of ceasefire violations has already crossed 165 this year.
Gen Singh said, Pakistan army should stop supporting terrorists and jihadis who are out to harm India.