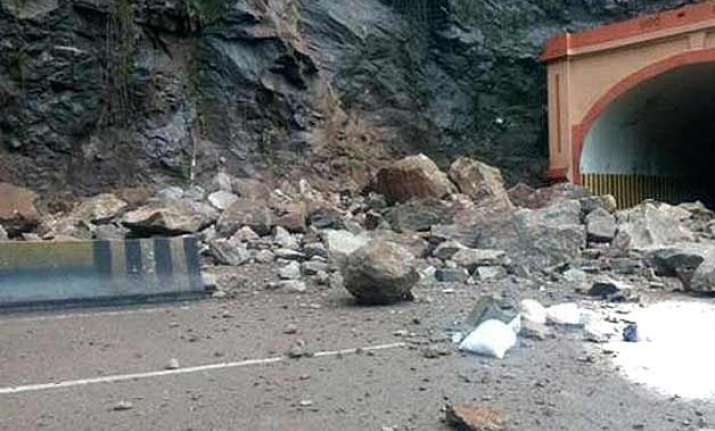 Mumbai: One person was today killed while two others were seriously injured when the vehicle they were travelling in was hit by a landslide on the Mumbai-Pune Expressway near here, a police official said.  The incident took place around 12.30 PM when the victims were travelling in a car and was hit by a landslide, they said.
Following the landslide, the road has been closed for traffic. Investigation is underway to find out whether the victims were travelling from Pune to Mumbai or vice versa, police said.
The injured have been admitted to a hospital in Lonavla.  Earlier also, landslides were reported on the Mumbai-Pune Expressway during monsoons.
Last month, landslide caused by heavy rains had resulted in traffic disruptions on the busy Mumbai-Pune route.