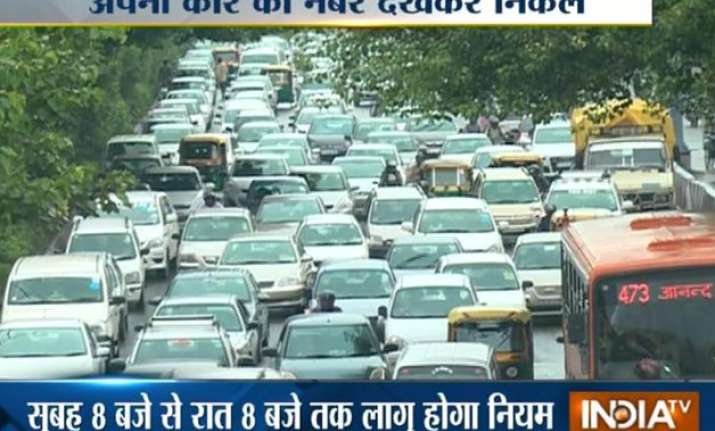 New Delhi: The odd-even formula rolled out by the Delhi government from today to curb rising pollution levels has evoked a mixed response from the citizens of Delhi. Chief Minister Arvind Kejriwal and his ministers, however, have claimed that the experiment had turned into a 'movement' from the very first day of the 15-day-long trial.
While a majority of vehicles plying on the roads on the first day of the new year were found to be following the restrictions, there were a few who were found floundering as well. The first penalty for violating the odd-even formula was imposed at the ITO junction about 33 minutes after the restrictions became operational at 8 am.
The offender, who was slapped with the stipulated Rs 2,000 fine, told police that he was heading towards his office and there was no convenient transportation facility from his residence near Pari Chowk, the intersection between Noida and Greater Noida, and hence had 'no other option'.
A total of 117 challans were issued to violators till 5 pm today. This included 81 challans by the Traffic Police by 5 pm and 36 challans by the Transport Department by 4 pm today. 
Meanwhile, the air quality during the first day of the odd-even trial period remained 'very poor'. While the AQI measured by the US Embassy at 5 PM in Delhi today stood at 221, which it categorised as categorised as 'very unhealthy', the System of Air Quality and Weather Forecasting and Research (SAFAR) recorded average levels of PM 2.5 at around 180 micrograms per cubic metre, three times above the safe limit of 60.
Here are some highlights of the developments that transpired during the day. 
Delhi minister Satyendra Jain has said that the odd-even campaign has been 100% successful. He also said that the response by the Delhiites has been much more than the expectation.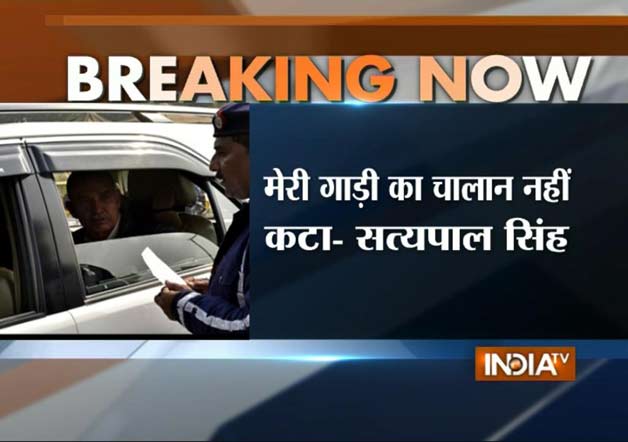 BJP MP and former Mumbai Police commissioner Satyapal Singh was stopped for travelling in an even-numbered car on Friday.
Besides, people looking to enter the capital from other cities were in for a tough time as they were stopped at the border by officials as the number plates of their vehicles was 'even' which was in violation of the new rules which came into effect from today.
Overwhelmed by 'success' of odd-even scheme: Kejriwal
The roll out of the new formula today saw CM Kejriwal joining Cabinet Ministers Gopal Rai and Satyendra Jain in a car pool to reach the Delhi Secretariat.
Speaking to media, the Chief Minister said that he was "over-whelmed" by the response of people towards the odd-even scheme.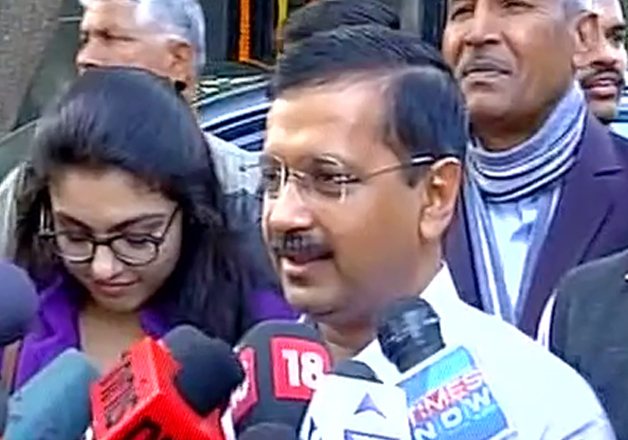 The scheme has been successful so far, the Aam Aadmi Party convenor said.
"I am truly overwhelmed by the response we have received so far. There are very less even-numbered cars on the roads. The plan seems to have been successful," Kejriwal told the media here.
He said the people of Delhi have accepted the scheme "whole-heartedly", adding "I am confident that in next five years people will show the way to rest of the country".
Kejriwal also said that it was not possible to implement the odd-even traffic rationing scheme on a permanent basis.
"It is not possible to implement the scheme permanently. These weapons are used on temporary basis to curb dangerous levels of pollution," he said.
He said the scheme would be in practice till January 15. "A decision on whether to continue it or not will be taken only after January 15."
Gopal Rai travels in DTC bus
Transport Minister Gopal Rai appealed to Delhiites to make the scheme a success as the move will clear the city's polluted air for children, and said despite the alleged conspiracy by opposition parties, it will be successful.
He also travelled in a DTC bus to inspect the implementation of odd-even formula across the city.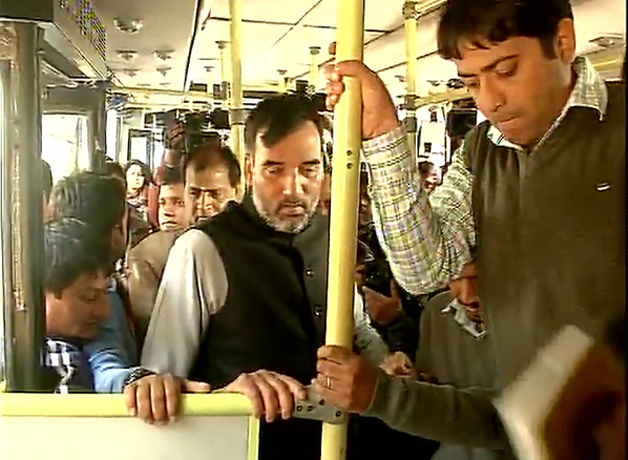 He also said that apart from DTC's 4,600 buses and 1,400 cluster buses (orange line), Delhi Transport Corporation (DTC) will run 3,000 additional private buses, including of 1,800 school buses, to accommodate extra rush of commuters during the 15-day-long scheme. Delhi Metro will also increase frequency of its trains.
Minister Kapil Mishra leads the way, rides bike to work
As the odd-even scheme for cars to curb vehicular pollution in the national capital came into effect this morning, Delhi Tourism Minister Kapil Mishra said the formula is working very successfully and there are less vehicles on roads.
"The odd-even formula seems to be working very well in Delhi. We can see very less vehicles on road and it's a different Delhi altogether," Mishra said who rode a bike to work.
He also asserted that many foreigners working in the embassies, women have assured that they would also abide by this rule despite being exempted from this rule.
Delhi ready for 'Odd-Even' scheme: Manish Sisodia
Deputy Chief Minister of Delhi Manish Sisodia said that the national capital was ready for the ambitious scheme of the Delhi Government to curb pollution.
"I am very confident that Delhi people would like to give their loved ones a New Year gift-pollution free environment. The Odd-Even rule is a just a step towards this. From last three-four days, I have been realizing that New Delhi is ready for this rule," Sisodia said.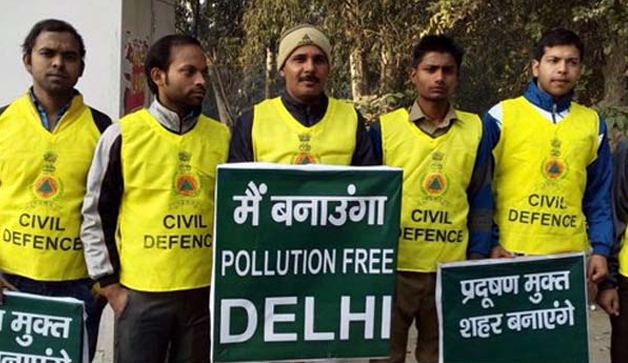 "I have an odd-numbered car and I would be using that on odd dates. While on even days, I would be using my bicycle to go to office. From there, if I would have to go somewhere, then I would pool in with my colleagues," Sisodia added.
Odd-even restrictions from 8am to 8pm
As the clock ticked eight, the odd-even vehicular restriction policy of the Delhi government came into effect today with thousands of volunteers taking to the streets to assist traffic police in enforcing the pilot plan that will stay in force in the national capital till January 15.
200 teams of Delhi Traffic Police, 66 enforcement teams of transport department and 40 teams of sub-divisional magistrates have been deployed to ensure strict implementation of the scheme.
As per the traffic restriction plan, odd-numbered cars will be allowed to run on odd dates while even-numbered vehicles can only ply on even dates.Motorists will have to cough up Rs 2,000 for violating odd-even rules.
Besides, pressing into service 3,000 additional buses, the government has issued two help lines - 011-42400400 and 011-41400400 - for people to register their complaints and suggestion in connection with the scheme.