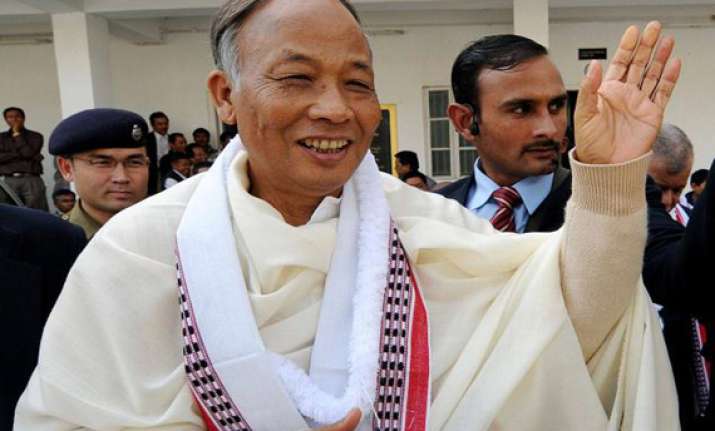 Moreh (Manipur): An all party Team of political leaders visited Moreh on Tuesday to take a first hand account of the ongoing boundary fencing work whose completion would mean loss of substantial area of Manipur's territory to neighbouring Myanmar.
At a special meeting presided by the Chief Minister which was held on 10th October the boundary fencing issue was reportedly discussed in details.
Leaders of State units of Indian National Congress, BJP, CPI-M, All India Forward Bloc, CPI, BSP, LJP, NCP, JD (S), Trinamool Congress, JD (U), Shiv Sena, NPF, MPP and MSCP attended the meeting that lasted over three hours. 
On Tuesday, lensmen accompanying the all party team visited Moreh, which is the border town in Manipur but were prevented  by the Myanmarese army from taking photographs of Hollenphai village which is 3 km away from the police station at Moreh. 
However Congress MLA R.K. Anand who is the chairman of the Public Estimates Committee convinced the Myanmarese army personnel that it was a "friendly visit" and there was no bad intention. Later the lensmen took some photographs 
Recently the Myanmarese army had constructed one army camp near the village claiming that as per maps maintained by the Britishers it is a part of Myanmar.
Even Hollenphai villagers are prevented from crossing the wooden fence constructed there.