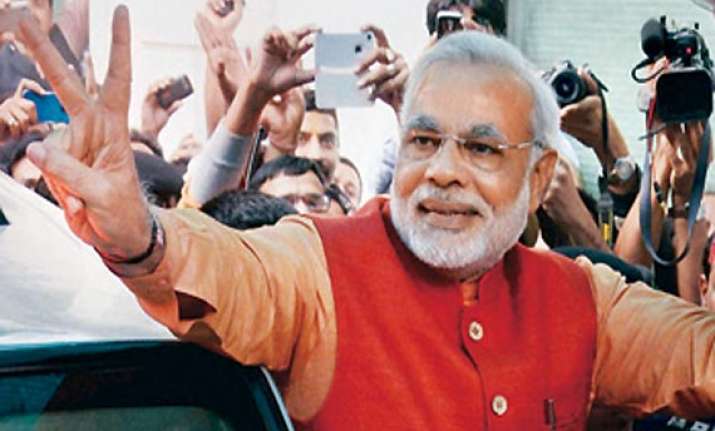 New Delhi: Two months before the general elections, a new US poll suggests that the ruling party Congress may suffer one of their worst defeats in the country's 67-year history.
The survey, which does not project the number of seats that each party is likely to win, said the BJP's prime ministerial candidate Narendra Modi is more popular than Rahul Gandhi, who is leading his Congress party's struggling campaign.
Pew, a Washington-based think tank, interviewed 2,464 randomly selected voters in states and territories that are home to roughly 91 per cent of the Indian population, between December 7 and January 12. The margin of error is 3.8 per cent.
According to the survey, less than a third of Indians are satisfied with the way things are today. 
The survey said more than six-in-ten Indians prefer the BJP to lead the next government.  
Just two-in-ten picked the incumbent Congress, which is battling perception of a government mired in corruption scandals and unable to check a sliding economy.  
Other parties have the support of 12 per cent of the public. The BJP's backing is consistent across age groups and almost equal between rural (64 per cent) and urban (60 per cent) Indians, the survey found.