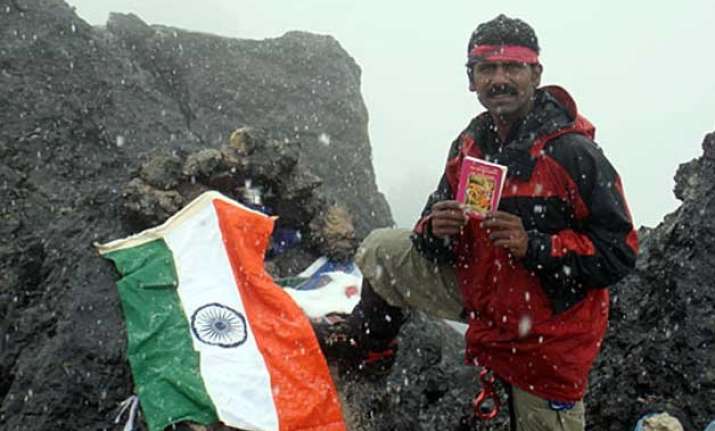 New Delhi: Malli Mastan Babu, an ace mountaineer who had climbed the Seven Summits in 172 days, has been found dead.
An announcement on Facebook page 'Rescue Malli Mastan Babu' created by his friends and well wishers read 'Mountains retained its favourite child.. R.I.P Malli Mastan Babu'.
He had gone missing after he went on a climb up the high mountains between Argentina and Chile.
The 40-year-old from Andhra Pradesh was on a solo expedition that started on March 24, attempting to climb the mountain range along the Argentina-Chile border from the base camp of Cerro Tres Cruces. He, however, not returned the next day and the camp teams were also not able to establish a contact with him.
Governments of both the countries had sent their rescue teams to look for Malli.
According to his sister, Dr Malli Dorasanamma, Malli went with his friends to climb the Ceros Mountains.
He had begun his ascent from the Argentina side and was dropped off at the base camp on March 24.
Malli is regarded as the fastest "7 summiteer" in the world, which is fastest to climb summit in all seven continents.