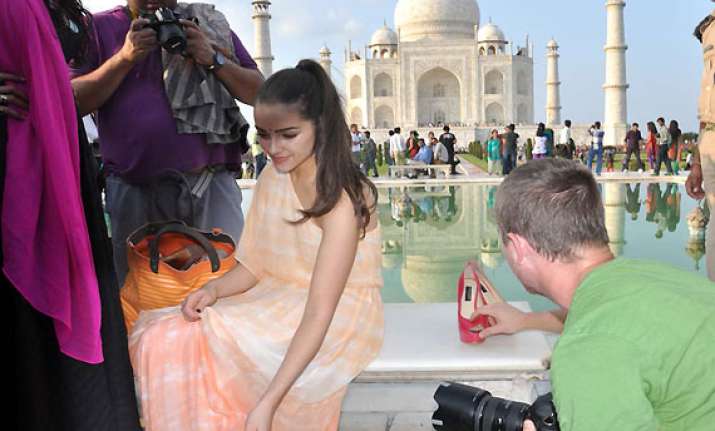 Agra: Agra police have filed a case against Miss Universe Olivia Frances Culpo, after the Archaeological Survey of India sent a complaint saying the lady had posed with a pair of new sandals kept on the famous Diana seat causing disrespect to the world heritage monument.
Miss Culpo had come on her maiden visit to India, and she posed with a new pair of sandals kept on the Diana seat in front of the Taj.
The sandals were taken from a bag Miss Univrse carried and placed on the marble bench at the central pond named after Princess Diana when she visited the Taj in 1992.
Munazzar Ali, the Taj Mahal's caretaker said:  "We have this evening officially lodged a complaint against the group with Miss Universe along with photos as proof. It amounts to disrespect and insult."