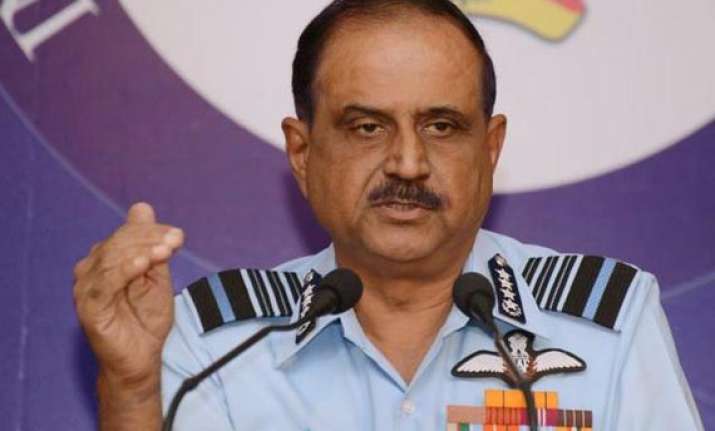 New Delhi, May 29: The anti-Naxal operations in Maoist hotbed of Jagdalpur in Chhattisgarh are set to get a boost with IAF deciding to provide helicopter support from Nagpur where a new unit is being set up.
Talking to reporters on the sidelines of a DRDO function, IAF Chief Air Chief Marshal NAK Browne said there was need to deploy some new systems in the Maoist-hit areas which would provide better surveillance capabilities to the forces there.
The IAF has at present deployed six Mi-17 choppers from a unit based in Gorakhpur and they operate from three locations including Ranchi in Jharkhand and Raipur and Jagdalpur in Chhattisgarh to support the operations.
"We are going to raise a unit of our latest MI-17V5 choppers in Nagpur by next month which will provide full support to anti-Naxal operations in Jagdalpur by the forces on ground," Browne said.
He said the base of the new unit would be closer to Jagdalpur and will have lesser response time in case of some incident there. The Nagpur unit will deploy two to three of its Mi-17V5 choppers in Jagdalpur which would be capable of carrying out both day and night operations.
Browne said the decision to deploy these choppers in Nagpur was not in response to the recent incident in which Congress leaders were killed. It was planned much before the incident which left 27 people dead and 32 others injured.