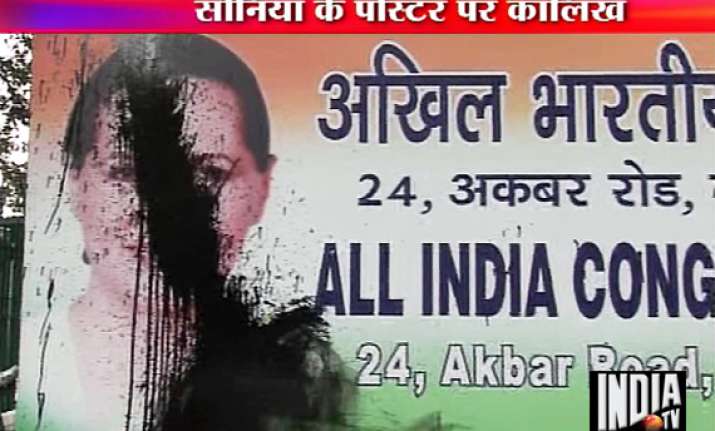 New Delhi, Jan 16: A man alleged to be a supporter of Swami Ramdev today threw black paint on the face of Sonia Gandhi's large billboard posted outside the Congress party headquarters.
 
The man, who said, his name was Tribhuvan Singh, was  beaten up by Congress supporters before police whisked him away.
 
The act was committed just as nearly 20-25 supporters of Swami Ramdev carrying a banner were demonstrating outside the Congress headquarters.



 
Swami Ramdev's secretary S. K. Tijarawala denied they were his supporters, and said that their organisation had no plan to stage any protest  today.
 
"Such an act is against Indian culture. Swamiji has never given permission to his supporters to perform such an act. Neither are they our followers, nor supporters", said Tijarawala.
 
BJP leader Balbir Punj condemned the incident saying that such acts were wrong and inexcusable.
 
The man who threw black paint is being interrogated by police at Tughlak Road police station.