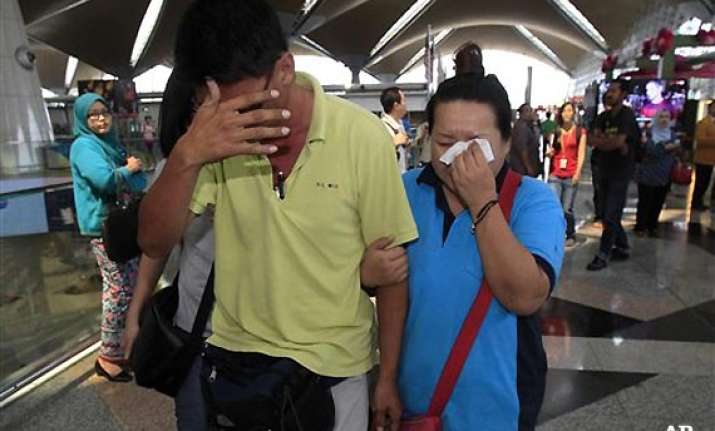 New Delhi: At least five Indians, including one woman from Chennai, were among the 239 passengers on board the Malaysia Airlines flight that reportedly plunged into the South China Sea on Saturday.
The names include Chetna Kolekar, Swanand Kolekar, Suresh Kolekar, Chandrika Sharma and Prahlad Shirsatha.
One Indian-origin Canadian Muktesh Mukherjee was also on board.  
Officials at India's Bureau of Immigration have confirmed the report that Indian passengers were on board the flight.
The officials said they are collecting details from Beijing and Kuala Lumpur airports.
Malaysian Defence Minister Hishammuddin Hussein said he has instructed all relevant agencies including TUDM (Royal Malaysian Air Force) to work together in locating the plane.  
Earlier, Vice President operations control Fuad sharuji said the airlines had got in touch with five of its flights in air to see if they had heard from the missing plane but they had got no response.