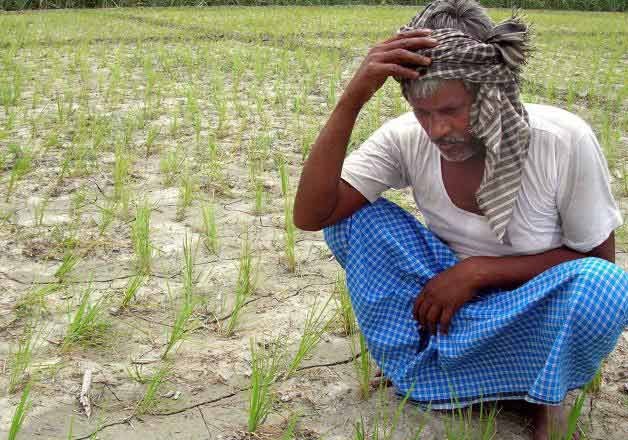 Nagpur : The Maharashtra State Human Rights Commission (SHRC) has summoned the Yavatmal collector over the spate of suicides reported among Kolam tribal farmers of this district in the past few months, an activist said here on Saturday.
The notice follows a complaint lodged by Vidarbha Jan Andolan Samiti President Kishore Tiwari mentioning how the state government has flouted Bombay High Court orders of 2001 to provide food, shelter, drinking water to the tribal regions.
"SHRC Chairman Justice S.R. Bannurmath has directed the collector to appear before it in Amravati next Tuesday (July 7) and submit a report on my complaint," Tiwari told IANS.
The complaint points out the miserable conditions of the Kolam tribal farmers in the region, especially Ialkapod of Ralegaon sub-district of Yavatmal.
Tiwari alleged in his SHRC complaint that the administration informed the Bombay High Court vide an affidavit that all Kolam tribals are covered under the Antyodaya Scheme for food security.
"The ground reality is totally different. Nearly 50 percent of the Kolam tribals are denied foodgrain under the scheme, the grain supply remains irregular and the tribals don't get rations for three months in a row while it is being diverted and siphoned off in the black markets," he said.
This and other issues, like denial of land rights, institutional credits and other welfare schemes which are diverted to others, has resulted in hundreds of Kolam tribals committing suicides.
"Over that, they had to bear the brunt of Maharashtra Revenue Minister Eknath Khadse's utterances in May 2015 that tribal farmers don't commit suicide as they are 'morally strong', but the government had no solution to stop farmland suicides," Tiwari rued.
Way back in 2001, the state government made assurances of providing the Kolam tribals with houses, proper toilets and other facilities, but it is yet to materialise due to the apathy of the local district authorities, Tiwari added.