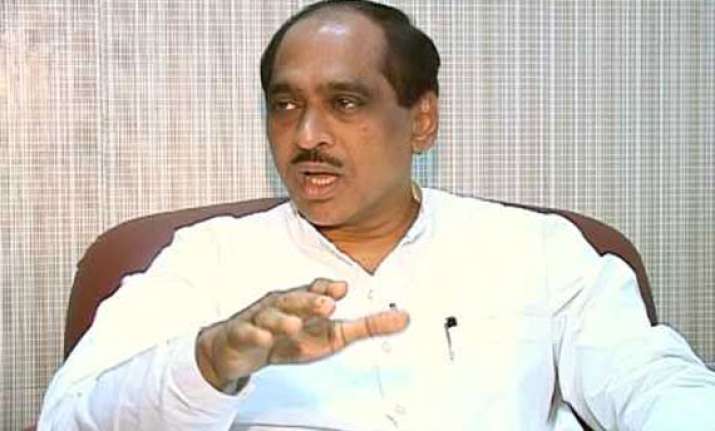 Mumbai: After its massive defeat in Lok Sabha polls in the state, Maharashtra Congress today expressed total confidence in All India Congress Committee (AICC) leadership and plans to reach out to its grass root cadre ahead of upcoming assembly elections.  
At a meeting of Congress office bearers, Maharashtra Chief Minister Prithviraj Chavan and state unit Congress chief Manikrao Thakre urged the party workers to sink their differences and work for the assembly elections.  Chavan indicated that the Model Code of Conduct for assembly elections is likely to be enforced by the end of August.
"We need to unitedly face the challenge and fight the assembly polls positively," both the leaders said.  A resolution was adopted unanimously resolving to face future political challenges with full strength and in an organised manner, without straying from the party's core principles and policies.
Maharashtra Pradesh Congress Committee (MPCC) president Manikrao Thakre also told reporters here today that three-day Lok Sabha constituency wise meetings have been convened from May 21 to take stock of the situation after the unprecedented defeat.
"Candidates, MLAs, district unit chiefs and office bearers will attend the meeting," he said.  "After getting feedback from workers, we will improve upon our mistakes and work harder to win back the confidence of the people," Thakre said.