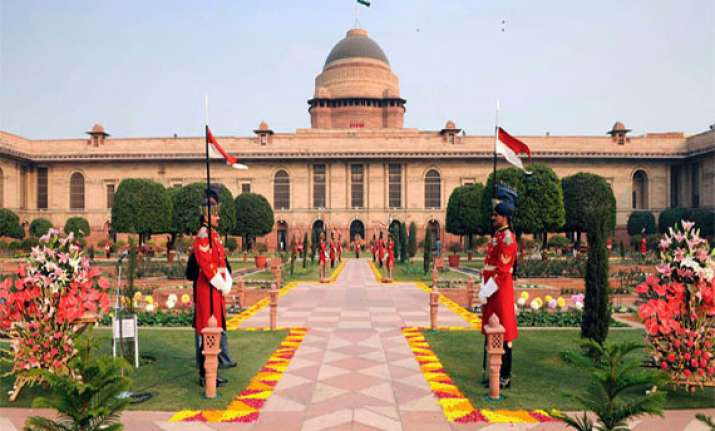 New Delhi: Rashtrapati Bhavan in Delhi is a beautiful colonial architectural structure, the home of the President of world's most populous democracy.
It was formerly the residence of the British Viceroy. Its architect was Edwin Landseer Lutyens.
The decision to build a Viceroy's residence in New Delhi was taken after it was decided in the Delhi Durbar of 1911 that the capital of India would be shifted from Kolkata to Delhi in the same year.
This building gave the impression, in the words of a critique, the setting of a perpetual Durbar.
The building and its surroundings were supposed to be 'an empire in stone', 'exercising imperial sway' and containing in it, "the abode of a disinterested elite whose rule was imposed from above".
That 'empire in stone' and the perpetual Durbar was transformed to become the Rashtrapati Bhavan - the President's House on 26th January 1950 when Dr. Rajendra Prasad became the first President of India. 
It was from that day that this building was renamed Rashtrapati Bhavan - the President's House.
The Viceroy's residence was supposed to be built at a cost of  400,000 pounds. But, it took 17 years for the building to be complete, and the actual amount ran to nearly 900,000 pounds (Rs 1.40 cr then).
Edwin Lutyens was reported to have remarked that the money invested in the construction of the building was smaller in amount as compared to the cost of two warships.
Here are some rare pictures of Rashtrapati Bhavan: