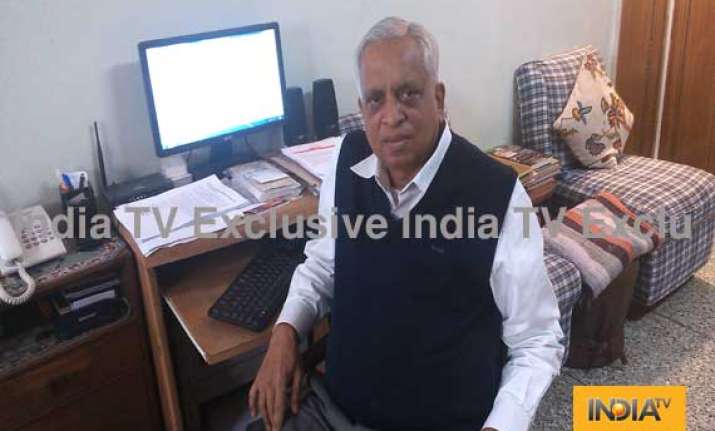 New Delhi: In a  small home-cum-office in Dariba, Chandni Chowk, heritage place of the old city; lives a man named Subhash Chandra Agrawal, who holds the Guinness world record for writing maximum letters to the editors of newspapers.
A small office with piles and piles of files stacked, a desktop computer right next to his bed and a passion to change the system through his letter missiles, this is Subhash Chandra's life in a simple sentence.
This writer tried to probe into the inside story of this  man's life, what inspired him to work in this direction and what drives him to work further despite insufficient financial support.
Agrawal, 64,  says "it's the adrenaline that drives me to work with vigor despite any support from an institution. And of course my success stories which have motivated me."
"Many instances motivated me to do so, once I had given suggestions on poll reforms.
The then Vice President  Muhammad Hidayatullah, liked my suggestion so much that he sent a personal letter to me praising my suggestions.
The envelope was self addressed and had the Vice President's personal ticket. The letter was handwritten by the Vice President. Muhammed Hidayatullah became India's Vice President after retiring as Chief Justice of India.