Follow us on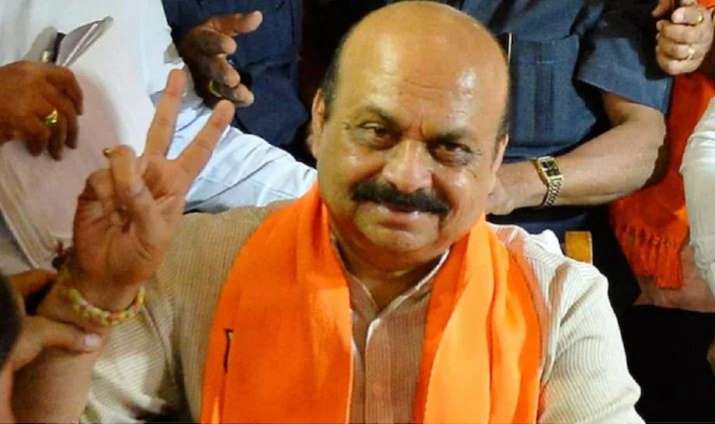 Karnataka Chief Minister Basavaraj Bommai on Wednesday expanded his Cabinet by inducting 29 ministers. The oath-taking ceremony took place at the Glass House of Karnataka Raj Bhavan in Bengaluru. Governor Thaawarchand Gehlot administered the Oath of Office and Secrecy to the new ministers.
CM Bommai was also present on stage for the ceremony. He had taken oath as the CM last week after BS Yediyurappa's resignation.
The ministers in the new cabinet include Govind Karajol, K.S. Eshwarappa, R. Ashok, B. Sriramulu, V. Somanna, V. Umesh Katti, S. Angara, J.C. Madhuswamy, Araga Jananedra, Dr Ashwathnarayan C.N., C.C. Patil, Anand Singh, Kota Srinivas Poojari, Prabhu Chouhan, Murugesh Nirani, Shivaram Hebbar, S.T. Somashekar, B.C. Patil, Bhyrathi Basavaraju, Dr K. Sudhakar, K. Gopalaih, Shashikala Jolle, MTB Naagaraju, K.C. Narayana Gowda, B.C. Nagesh, V. Sunilkumar, Halappa Basappa Achar, Shankar Patil Munenakoppa and Muniratna.
This time, Bommai said, the high command has said that there will be no Deputy CM. "7 OBCs, 3 SCs, 1 ST, 7 Vokkaligas, 8 Linagayats, 1 Reddy and 1 woman are part of the cabinet," he said. He also said former CM BS Yediyurappa's younger son and state BJP vice president BY Vijayendra has been left out.
Bommai, who was elected as the new leader of the BJP legislature party last week, following Yediyurappa's resignation, had taken oath as the Chief Minister on July 28. After taking oath as the Chief Minister Bommai visited Delhi twice. Hectic parleys took place in the national capital between Bommai and central leaders in Delhi during the last couple of days to finalise the list of ministers.
Also Read | Karnataka: Government announces Rs 5 lakh compensation to flood-hit families