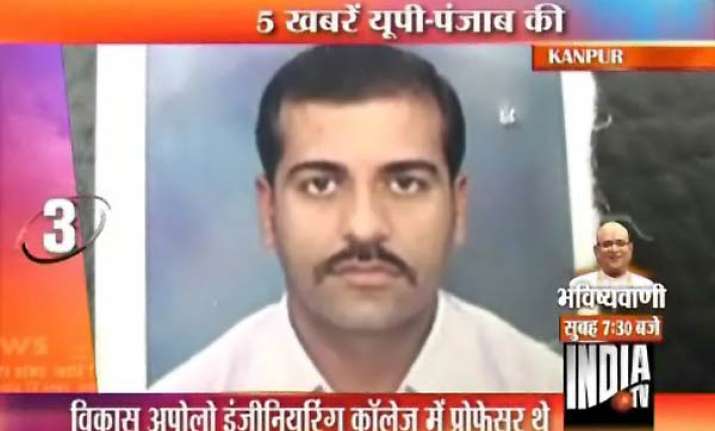 Kanpur, Jun 26 : An engineering college professor Vikas Pandey allegedly committed suicide in his office on Saturday noon the very day he was to wed.

An assistant professor in Apollo Institute of technology, Vikas' body was found hanging from the ceiling inside his hostel room, police said.

He did not  leave any suicide note, however, he typed a message on his mobile saying all his belongings be handed over to his family, police  said.

A resident of Akbarpur in Kanpur dehat, Vikas Pandey vanished from his house in the morning. His baraat was to leave from Akbarpur to Kanpur Barra.

Dinesh Narayan, director, Apollo Institute of Technology, said nobody at the college knew Pandey was going to marry nor had he applied for leave. He was taking his classes as usual.

Around afternoon, a call came from his family asking about his whereabouts and it was then revealed that Pandey had hanged himself in the hostel room.

Arun Kumar Pandey, SP Kanpur said the body has been sent for post mortem.