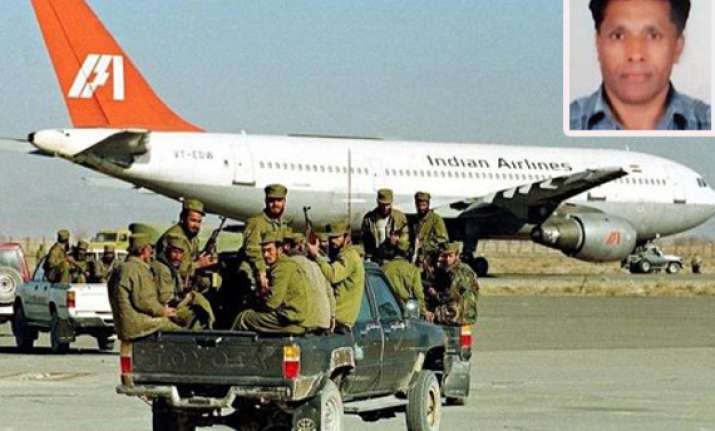 New Delhi, Sep 15 : The arrest of pashmina dealer  Mehrajuddin Wani alias Mehrajuddin Dand from Kishtwar  by the Jammu and Kashmir police has left the Intelligence Bureau red-faced as it has now been revealed that he was an Indian intelligence'asset' in Nepal for at least five years, reports Indian Express.
J&K police had alleged that Mehrajuddin was a backroom planner in the Indian Airlines IC-814 hijack incident.
Mehrajuddin, sources said, was tapped by Indian intelligence agencies in 2000 after the Kandahar hijack to exploit his access as a Kashmiri in the shawls business in Nepal.
He had developed some contacts at the Pakistani embassy in Kathmandu and that made him a favourable candidate in the eyes of intelligence sleuths.
He managed to get in touch with the ISI chief in Nepal, Arshad Cheema, who was among the IC-814 hijack masterminds.
Mehrajuddin is learnt to have passed on valuable intelligence on Cheema.
The ISI official was eventually arrested and deported from Nepal for trying to organise the smuggling of RDX into India.
In intelligence circles, Mehrajuddin is quite a familiar figure.
In fact, his inputs helped the Intelligence Bureau first figure out the Pakistani angle in the fake Indian currency racket based in Nepal.
While officials are now tightlipped, insiders say Mehrajuddin's information did help in effecting many seizures. As it happens with intelligence agencies, his handlers kept changing, and that led
to differences.
He eventually stopped working for Indian intelligence agencies around 2005 and carried on with his business.
According to sources, he has been making these claims in his questioning by the J&K Police but could not get the Kishtwar officers convinced enough to dial New Delhi.
Local police felt they had landed a catch, a person who knew Cheema and, therefore, must have played a role in the IC-814 hijack.
Add to this was a coincidence that an absconding 1996 Lajpat Nagar blast accused is also named Javed. And by his own account, Mehrajuddin (also known as Javed) was in Delhi those days.
He told the police that he was shown the door by his landlord soon after the blasts because he was a Kashmiri. This made his interrogators believe he was the same Javed.
Central security agencies, on the other hand, are quite convinced that he had no role in the blasts.
This heady mix was a temptation too difficult to resist as news made its way to national media that a key terror mastermind had been picked up.
Any subsequent attempt by the police to backtrack became impossible, leaving senior security officials in the Centre quite miffed, says the Indian Express report.
Incidentally, this was not the first time Mehrajuddin has been picked up by the J&K Police.
He was among the scores of Kashmiri youths who went across for arms training to Pakistan in the 1990s—his group was the Tehreek-e-jihadi-Islam.