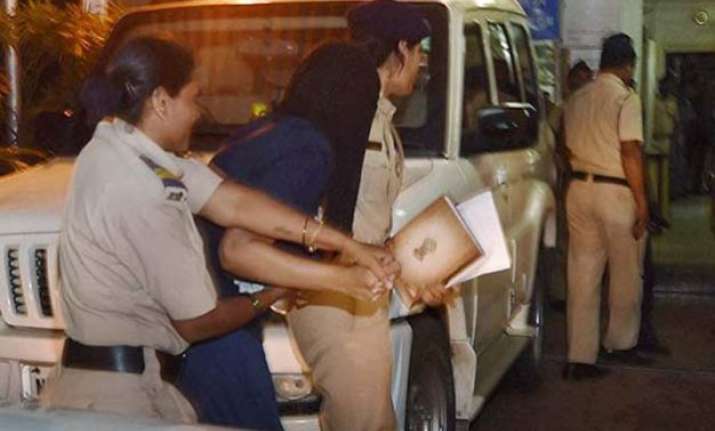 New Delhi: Indrani Mukerjea's lawyer today claimed that she was slapped and beaten up in Police custody.
According to her lawyer,  Indrani had bruises on her face. Her legal team is likely to lodge a complaint in the court in this regard.
Indrani's lawyer also alleged that for the first four days, her legal team was not allowed to meet Indrani and even when the meeting finally took place it was in the presence of five policemen.
Indrani's counsel also complained to Mumbai CP Rakesh Maria that police was trying to take confessional statement of Indrani during remand and that they were pressurising her.
Mumbai Police will produce Indrani Mukerjea, her former husband Sanjeev Khanna and her former driver Shyam Rai  in court today seeking extension of their custody.
The counsel of 43 year old accused Indrani is likely to lodge a complaint in court that she was beaten up in custody by the police.  
Indrani was arrested last week after her driver Shyam Rai told the police that she was behind the murder of Sheena Bora. Since then, many revelations have come to the fore, making it a complicated and sensational case.