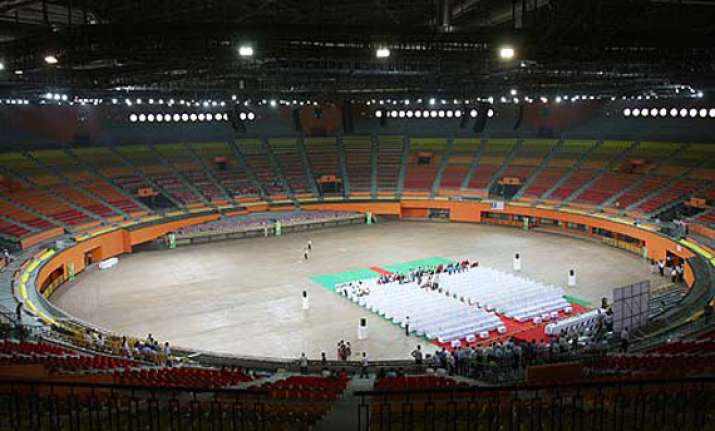 New Delhi: Furniture, fixtures and other items worth lakhs of rupees which were installed at the Indira Gandhi Indoor Stadium here during the Commonwealth Games in 2010 have allegedly been stolen.
The company - Stellar and Unimax India Ltd - which had installed these things at the stadium before the games filed an FIR in this regard at the IP Estate police station under Section 379 of the IPC on October 4.
According to the complaint, more than 150 cabinets of various sizes, 44 curtains, 14 medical dressing trolleys, 10 crash cart trolleys, six Security Locker (Single Tier), 208 Security Locker (Two Tier), 100 pedestal fans, six large and 11 small refrigerators, hundreds of chairs, sofas, tables and other things have been found missing from the stadium.  
"We had installed these things in the stadium before Commonwealth Games in 2010. However, while removing the furniture and others material, we found a lot of items stolen from the stadium," said Bhag Singh Gambhir, in his complaint which he had filed on behalf of the company.  
"We have registered an FIR in this case. It is too early to say anything, first we need to verify the claims made by the company with the CWG organising committee and the stadium authorities and only then investigations can be carried forward," Deputy Commissioner of Police (Central) Alok Kumar said.