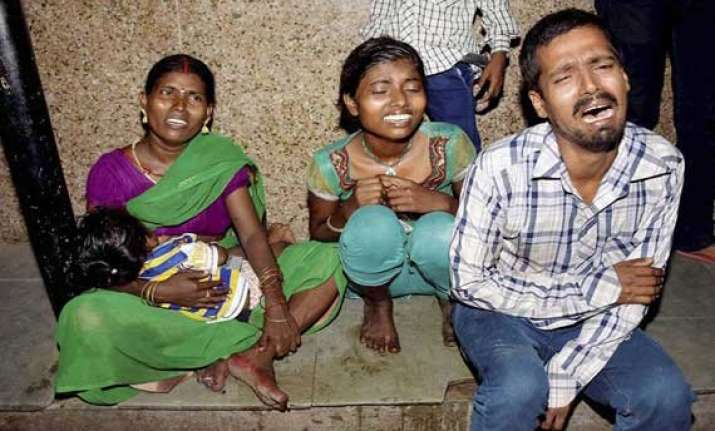 Patna: Facing flak for the stampede at Gandhi maidan that left 33 dead and 29 injured, Patna district administration today denied lapses and said the tragedy "seems to be result of suffocation" due to the huge gathering of people for Dusshera celebrations.
"People appear to have died due to suffocation," District Magistrate Manish Kumar Verma told reporters at Patna Medical College and Hospital (PMCH).
Senior Superintendent of Police Manu Maharaj echoing him attributed the tragedy to 'asphyxiation'.  "CCTV footage shows movement of a huge mass of people and there is no clear picture of stampede visible in the footage ... The incident (the deaths) seems to have happened due to suffocation," he said.