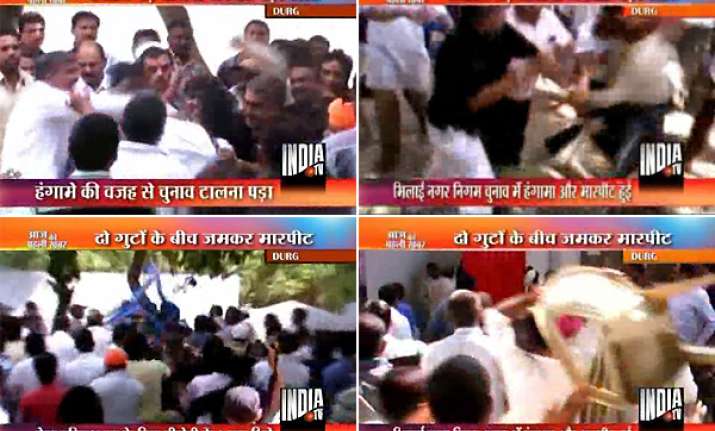 Bhilai, Nov 21: It was a free-for-all at Maharana Pratap Bhavan here among BJP councillors and workers on Sunday as the election for a Leader of Opposition for Bhilai Municipal Corporation was about to begin.

The Congress had won the Mayor's post, and it was left to the BJP to decide its leader of opposition.

There were two factions, one led by former Speaker Prem Prakash Pandey and the other led by the local MP saroj Pandey.

The workers and councillors threw chairs at each other, indulged in fisticuffs and thrashed BJP general secretary  Ashok Pandey and his son Ashish Pandey.

The state Food and Civil Supplies Corporation chairman Lilaram Bhojwani who had come as the Returning Officer, returned in a huff to Raipur, saying that any election can take place only through consensus.

Police was called in to restrain the angry BJP workers, though no FIR has been lodged so far.