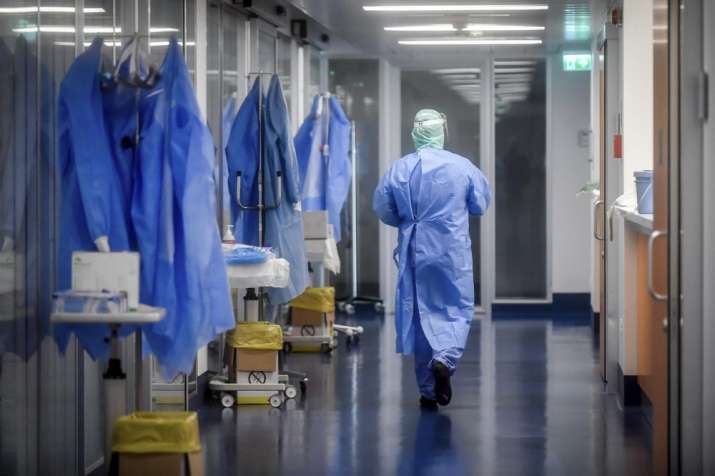 One coronavirus patient not practicing social distancing or defying lockdown rules can infect about 406 people in 30 days, an official of the Health Ministry said today quoting a recent ICMR study. In medical terms, this phenomenon known as R-naught or R0, is a virus's basic reproductive number -- an epidemiologic metric used to describe the contagiousness of infectious agents. ​
Citing the Indian Council of Medical Research (ICMR) study, Agarwal said that the current 'R0' or R naught for the coronavirus infection is somewhere between 1.5 and 4.
'R0' is a mathematical term that indicates how contagious an infectious disease is. It tells the average number of people who will catch a disease from one infected person.
"If we take the 'R0' to be 2.5 then one positive person can infect 406 people in 30 days, if the lockdown and social distancing measures are not in place, but if social exposure is reduced by 75 per cent then that one sick person will only be able to infect only 2.5 persons," Agarwal said, highlighting the importance of the ongoing 21-day lockdown and social distancing.
He appealed to the people to adopt social distancing and follow the lockdown order, saying this is a very important intervention in terms of management of COVID-19.
Earlier on Monday, the Health Ministry said India was between Stage 2 and Stage 3 of the coronavirus. Stage 2 implies local transmission, which means that the infected patients with a travel history spread the virus to close friends and family. At this stage, every person who came in contact with the infected persons can be traced and isolated. Stage 3, on the other hand, is worrisome as it centers around community transmission. At this stage, a patient is infected though he had no known contact with another confirmed case of coronavirus or travelled from a country affected by the pandemic.
(With PTI inputs)
ALSO READ | Health Ministry announces 3 dedicated facilities for COVID-19 patients
ALSO READ | Govt mulls requests from states, experts on extending lockdown