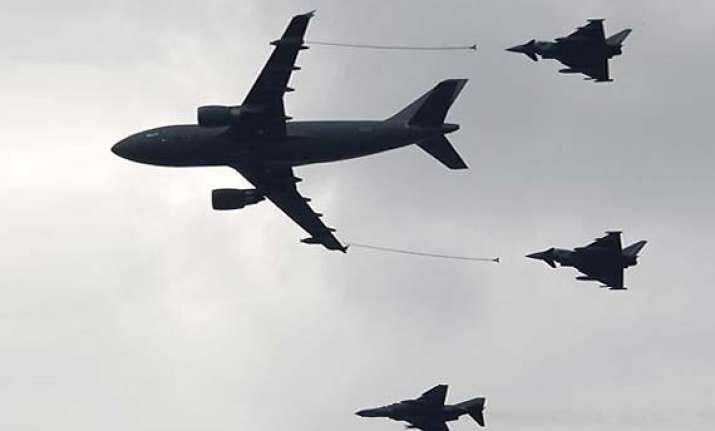 New Delhi, Dec 10: In a major step to increase its operational reach, the Indian Air Force (IAF) has decided that all its aircraft and helicopters meant for combat and combat support will henceforth have the capability for midair refuelling.
Disclosing this, the IAF vice chief, Air Marshal D.C. Kumaria, said at the Fifth National Seminar on Aerospace Technologies (N-SAT.5) recently that the decision applies to all its current and future acquisitions - whether combat jets, transport aircraft, helicopters or other assets.
Only aircraft with this capability will be considered for acquisition in future, he observed adding that technology and strategic requirements have evolved over time and that the IAF decision is in line with the current thinking in military aviation worldwide.