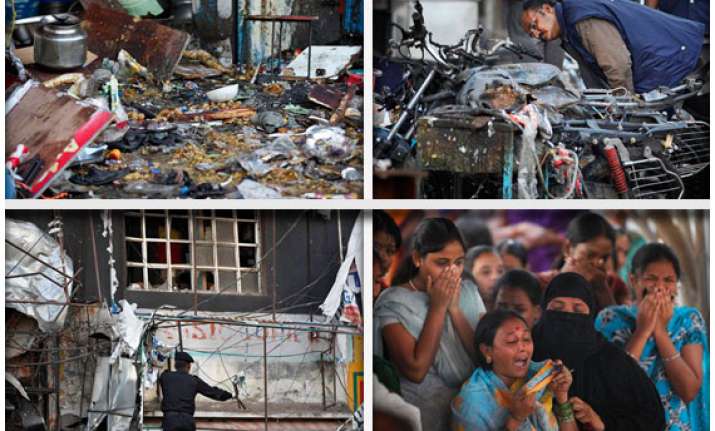 New Delhi, Feb 22: The Centre today rushed about 500 security personnel to Hyderabad to strengthen law and order situation in the wake of twin blasts in the city that claimed 16 lives.
Five companies (about 500 men) of Central Reserve Police Force and Rapid Action Force have been sent to Hyderabad for security purpose, Home Ministry officials said.
About 5,000 central security force personnel have already been deployed in Andhra Pradesh to keep untoward incidents at bay in the backdrop of frequent protests over separate Telangana state.
"These five additional companies are being sent to Hyderabad only," a Home Ministry official said.