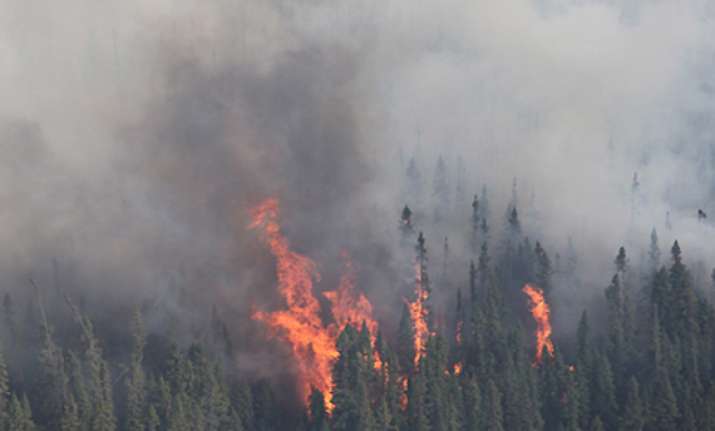 Jammu, Jun 22: A heavy forest fire which has erupted several kilometers along the Indo-Pak border has triggered mine explosions in the area and damaged some communication lines in Poonch district of Jammu and Kashmir. 
The fire erupted from Pakistan Occupied Kashmir's Dara Sheirkhan and spread to the Indian side of the Line of Control (LoC) in Deri Dakhi belt of Mendhar sector last evening, officials said today.
The fire spread 3 to 4 kms along the border belt upto lower Krishangati belt triggering several mine explosions planted by security troops as part of anti-infiltration measures, they said.
There has been no loss of life or injury to anyone in the fire, a senior army officer at 16 Corps told PTI.  
There was no damage caused to any forward post along the LoC in fire. However, there has been mine field explosions and some damage to communication cables along the LoC and these are being repaired, the officer said.
Troops, forest officials and locals extinguished the fire this morning, they said.
In another such incident, a forest fire has erupted in Bandi Abbaspura in PoK on the other side of the LoC in Poonch this morning, officials said, adding that the blaze is fast spreading towards the Indian side of the border to Khadi Karmara belt in Poonch sector.