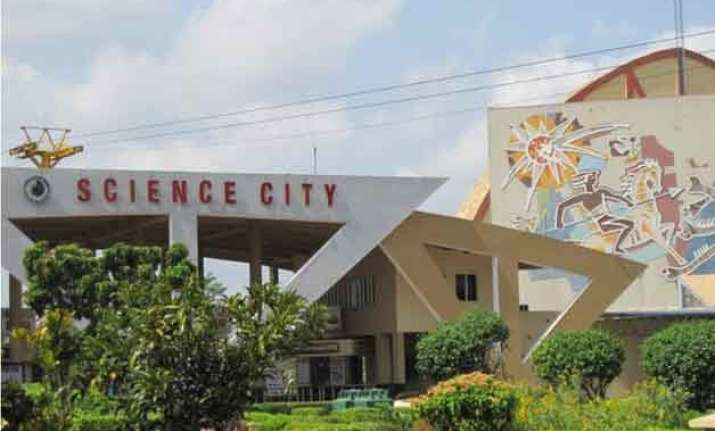 Hyderabad: In order to have science and technology footprint in every State, Y.S. Chaudhary, Union Minister of State for Science and Technology has said  that government has plans to set up 'Science Cities' in five to six zones across the country in a hub-and-spoke method.
The minister said that 'Science City' will cater to scientific institutions/labs located in different States in that particular zone. Apart from this it will also provide support to international researchers.
'Science City' will have a convention centre, high-end research laboratories and hotels apart from other requisite infrastructure and facilities.
He told that the blueprint for these Science Cities is still at the initial stage.
Apart from this, he disclosed that a solar research institution is also being planned to be established with funding from Centre, State and international agencies.
When asked about the prospects of setting up such institute in Andhra Pradesh, he only said that both AP and Rajasthan have good potential for its location.
He further told that his Ministry was reorganizing itself to achieve government's objectives with regard to Swachh Bharat, Skill Development and Make in India programmes. With this, he tried to emphasize the benefit of Science and Technology to common people and how it could help in improving their life standards.
When asked about Swach Bharat, he said that his ministry would focus on solid waste management.
He further told that the process of digitizing ancient Sanskrit and holy texts of various religions was under way while pollution control is another one to be looked at.
He also told that his ministry is trying to seek 30% increase in the allocation during Union Budget.
He said the National Science Day would be observed all over the country on February 28 to mark the novel discovery of Raman Effect by Sir C V Raman on February 28, 1928. The importance of science and its application in providing clean drinking water, eradicating contagious diseases, increasing crop production, among others, would be highlighted.