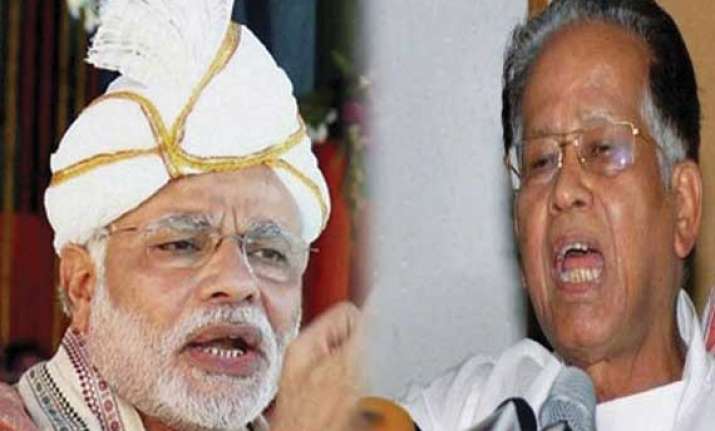 Guwahati: Assam chief minister Tarun Gogoi has said the NaMo Tea was an insult to the world famous Assam Tea.
"We don't neet NaMo tea. We have our own world famous brand - Assam Tea", said Gogoi on Wednesday. "Instead of promoting our own Assam tea, no Assamese will like to take NaMo tea in Assam. The BJP has become the party of NaMo. This is not in the Congress."
Gogoi reminded people about Modi's role during the 2002 Gujarat riots, and said: "Assam tea is known for its flavour and variety, but not Modi tea."
He alleged that Modi was "shedding crocodile tears" during his Assam visit and trying to defame the state,  but when he went to Bihar he raked up the issue of killing of some Bihari workers in Assam.
"Mr Modi, by raking the issue of killing of some Bihari people, was trying to create an impression outside the state that Assamese people are the killers of Biharis in Assam. Assamese people are not killers. Some miscreants may have been involved in such acts, but creating impression that they were killed by Assamese people is not true", Gogoi said.