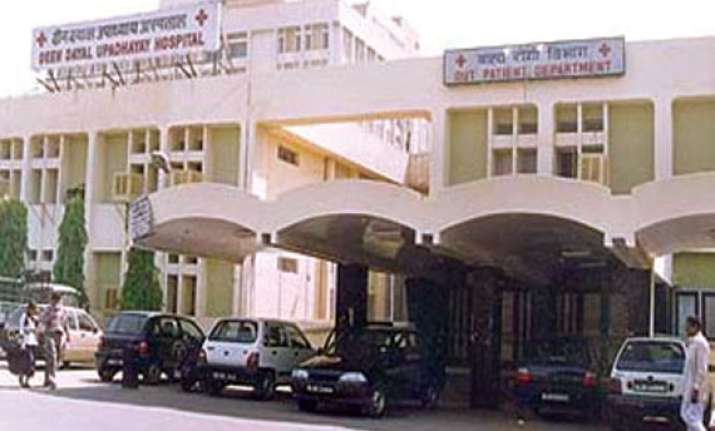 New Delhi, Dec 31: The mother of the 23-year-old gangrape victim is still in the Intensive Cardiac Care Unit of Delhi's government-run Deen Dayal Upadhyay Hospital.
She was admitted there early yesterday when she fell unconscious at least four times when the body of her daughter was being prepared for cremation.  
As her body was taken from the sitting room where she would often sit and read out to her mother, for the final journey to the Dwarka crematorium in the early hours of Sunday, the  victim's mother collapsed.  
Her grief, which she had suppressed for the last fortnight, came pouring out, reports Indian Express.  
Wailing inconsolably, she fell unconscious four times, collapsing on the floor each time those around her managed to revive her. 
Even as her husband and sons left with her daughter's body, some relatives had to rush her to Deen Dayal Upadhyay Hospital.  
Doctors admitted her in the Intensive Critical Care Unit at around 6 am, where she remained, undergoing all kinds of investigations through the day, till she was discharged in the evening.  
She was diagnosed as suffering from "extreme psychological trauma". 
The mother of the 23-year-old woman fainted several times after the body was brought to their family home. 
"Meri bachchi ko mere paas rehne do,usey mujhse door mat karo" (dont take my daughter away from me,let her remain with me), cried  the mother as the body of her young daughter was being taken to the crematorium. 
The family was asked to rush to the crematorium in an ambulance after that and the relatives and neighbours were packed into two mini vans.  
After performing the last rites, the victim's father said: "My wife had hardly eaten in the last two weeks.  
"She was exhausted... I think she was not ready to face the shock of our daughter's death, despite doctors always telling us that she was serious.  
"She cried intermittently all of Saturday, but it got worse on the flight back home." 
Dr S P Barua, additional medical superintendent of DDU hospital, said: "She came to us in the morning in a very weak state, with a history of frequent blackouts over a short span of time. So we performed all tests to assess neurological and cardiac function, and regular blood works, and kept her under observation in the ICCU." 
Earlier, senior doctors who had been treating the victim said her mother appeared to be "in denial".  
"She was fiercely protective of her, perhaps even more than the father. Even when the victim's statement was being taken, and authorities wanted it to be videographed, her mother refused, although we explained that it would help her daughter's case," said a doctor.