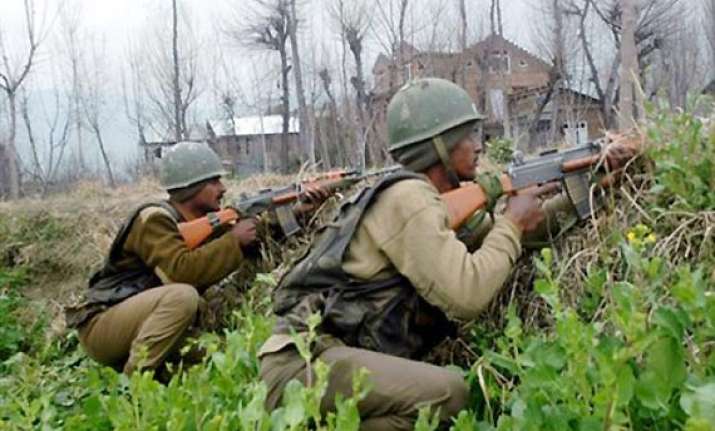 Srinagar, August 1: Five Lashkar-e-Taiba (LeT) guerrillas have been killed in Kupwara district in north Kashmir in an operation launched there on Monday, an army official said.
"Five terrorists of LeT outfit have been killed till today (Thursday) in Hafruda forests of Kupwara district by Kilo Force (of counter-insurgency Rashtriya Rifles) during an operation that was launched on July 29," the city-based Chinar Corps' commander Lt.Gen. Gurmeet Singh told reporters.
"Five AK-47 rifles and other warlike stores have been recovered from the encounter site," he said.
"A few soldiers were also injured in the operation, but all of them are stable".
Lt.Gen. Singh said that the group of slain guerrillas had been part of a group of infiltrators group that had managed to reach the forest area in the hinterland.
He said that with the killings of five LeT guerrillas, the total number of guerrillas killed by the army since Monday in the Valley had risen to 10.
"Four infiltrating terrorists were killed in Machil sector Tuesday while another terrorist was killed in Keran sector Monday," he said.