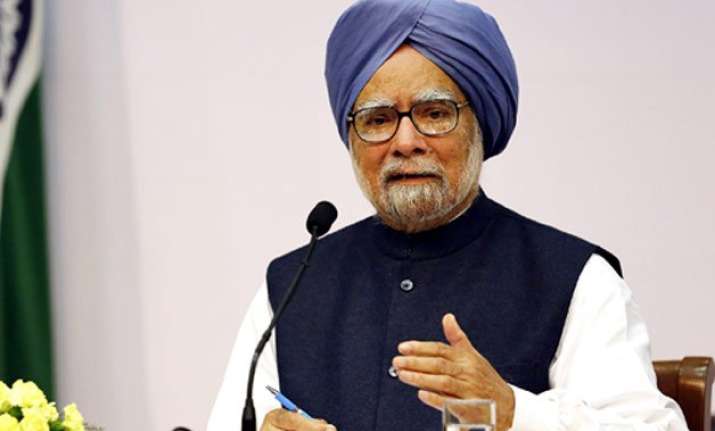 New Delhi: Former Prime Minister Manmohan Singh was kept in the "dark" by then Coal Secretary H C Gupta who had prima facie violated the law and the trust imposed on him on the issue of coal block allocation, a special court said today.
Ordering framing of charges against Gupta and five others for their alleged roles in the allocation of coal block to Kamal Sponge Steel and Power Ltd (KSSPL), the court noted CBI's allegations that Gupta had withheld complete and proper information from Prime Minister Office (PMO) on the matter.
"Thus when accused H C Gupta withheld complete and proper information from the PMO either in his comments made while submitting the recommendation of the Screening Committee or in the meeting held with T K A Nair (principal secretary to PM) so the contention of senior PP that Minister of Coal (Singh) was also kept in dark by him does not appear to be without force," Special CBI Judge Bharat Parashar noted in his order.
"Accused H C Gupta thus prima facie acted in violation of the duty so imposed upon him and also in contravention of the directions of law in which such trust was to be discharged," the court said while posting the case for October 14 for formal framing of charges.
Besides Gupta, the court ordered framing of charges against two senior public servants, K S Kropha and K C Samria, firm KSSPL, its Managing director Pawan Kumar Ahluwalia and chartered account Amit Goyal.
Kropha was the then Joint Secretary in Ministry of Coal, while Samria was the then Director (Coal Allocation-I) section in the ministry.
The court ordered to put these six accused on trial for the alleged offences under section 120-B (criminal conspiracy) read with 420 (cheating), 409 (criminal breach of trust by public servant) of the IPC and under relevant provisions of the Prevention of Corruption Act observing that prima facie charges were made out against them.
The case pertains to alleged irregularities in allocation of Thesgora-B Rudrapuri coal block in Madhya Pradesh to KSSPL.
In its 56-page order, the court noted that being the then Chairman of the screening committee, Gupta was well aware that the Minister of Coal will proceed to accord approval primarily on the basis of recommendation made by the committee or the comments, if any, made by the Ministry.
"Thus, accused H C Gupta not only in his capacity as Secretary (Coal) but also as Chairman, Screening Committee abused his position in furtherance of the criminal conspiracy hatched with the other accused persons so as to facilitate allocation of impugned coal block in favour of accused company M/s KSSPL in contravention of the guidelines issued by Ministry of Coal (MoC)," it said.
Regarding Kropha and Samria, the court noted that they had prima facie played an "active role" in assisting and facilitating the allotment of a coal block in favour of KSSPL.
Detailing the alleged roles of other accused, the court said Goyal was "hand in glove" with KSSPL and Ahluwalia and there were sufficient evidence to prima facie conclude that he was actively involved in processing of the application of firm submitted to the ministry seeking allocation of coal block.
The court said, "if the entire process of allocation of impugned coal block as discussed above is seen and analysed, the same prima facie reflects active collusion between the public servants involved in the process and private parties in whose favour the coal block stood allotted."
It noted that prosecution cannot be denied an opportunity to lead evidence to show that submission of application with wrong and false particulars or claims was a "deliberate act" done in pursuance to a conspiracy hatched by the firm and its MD with the other co-accused.
"Adopting a different course of action will certainly amount to placing the cart before the horse," it said.
It said that non-scrutinising of the applications by the officers of Coal Ministry in coal scam cases prima facie seems to be deliberate and conscious act so as to secure allocation of coal blocks to certain specific applicant companies.
"It is common knowledge now that various applicant companies which had sought to mislead MoC by furnishing wrong or false information in their applications came to be allocated various coal blocks," the court said.
It also said that a number of cases have come up before it wherein prima facie it has been found not only by the CBI but also by the court that coal blocks were allocated to various "unscrupulous companies" while brushing aside all necessary precautions which were required to be undertaken by the Ministry.