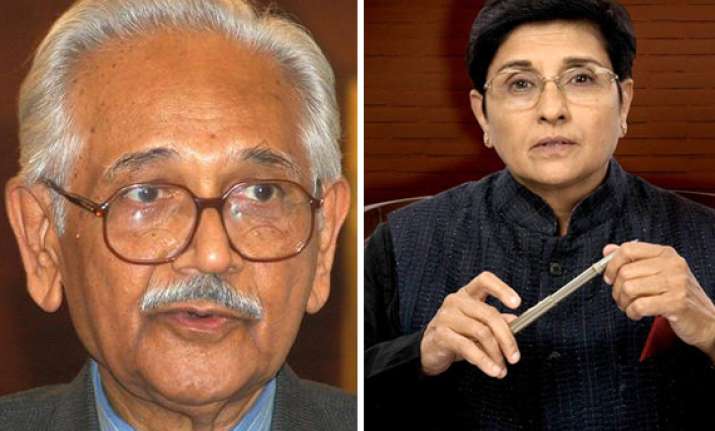 New Delhi, Oct 23: Hitting out at Team Anna member Kiran Bedi, former Chief Justice of India J S Verma today said claiming money which one has not spent was "unacceptable" and "more upsetting" is the justification given by the ex-police officer that she was spending for a cause. 

"You cannot claim an amount which you have not spent. You cannot seek reimbursement of money which you have not spent.  You cannot justify it," Verma told PTI when asked to comment on the controversy surrounding Bedi.
 
Bedi is in the eye of a controversy after allegations were levelled against her that she overcharged organisations by inflating her travel bills. She is also accused of availing discounts on air tickets using her gallantry medal and then overcharged those who invited her to deliver lectures.  In her defence, Bedi has said that she did not personally benefit from this and that the money thus saved went to India Vision Foundation, the NGO run by her, and was used for social work.

Terming as "unacceptable" the claiming of money which was not actually spent, Verma said, "I am surprised. Why did she, a good officer, do that? The justification also came as a surprise.

"It is more upsetting that the act itself...You commit a wrong and make it worse by a justification which is more interesting," he said.

He said everybody makes a mistake and what you have to do is to you can try and rectify the mistakes. "Realise that you made mistake, accept it and try and make amends," he added.

"Now I come here and I claim reimbursement for business class, use some concessions and travel. Something like this, pick your pocket and give it to someone else. I mean is this the offence of pickpocketing not committed?" he said.