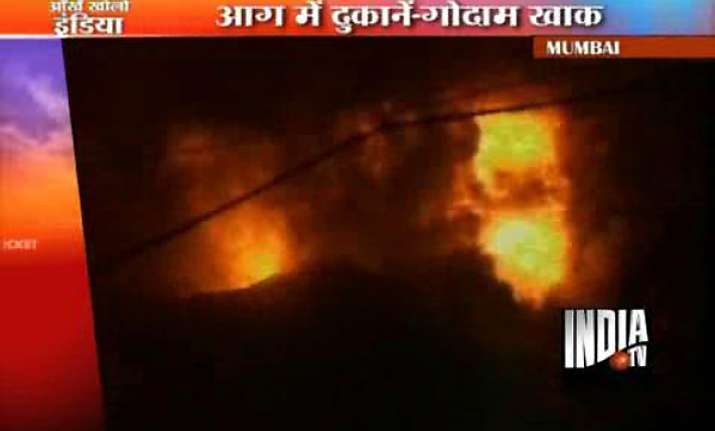 Mumbai, Feb 5: Dozens of shops including 5 warehouses were gutted in a fire that engulfed portions of Mumbai's Crawford Market on Saturday night.

Eighteen fire tenders  brought the blaze under control by 1:30 am.

Fire Brigade sources suspect electric short circuit could be the reason behind the fire.

Godowns of perfumes, cosmetics, paper, chocolates, cellphone accessories were gutted in the fire.

The fire originated from a load of grass  at the animal market which is located right behind Crawford Market.