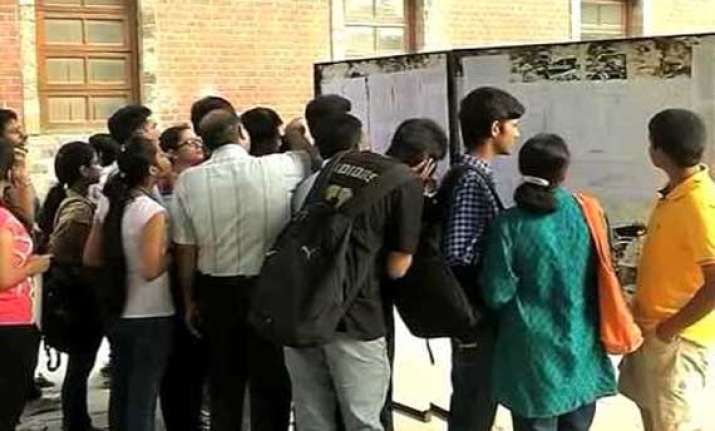 New Delhi: The first cut-off list of Delhi University for its undergraduate courses has for the third time touched the 100 per cent-mark with three rank outsider colleges this time putting the ceiling at maximum for admission to its B.Sc (Computer Science) course.
After much delay due to the row over the controversial four-year undergraduate programme (FYUP), admissions to academic session 2014-15 will begin tomorrow much to the relief of over 2.7 lakh students who applied this year.
Acharya Narendra Dev, ARSD and Shyama Prasad Mukherjee College have posed a stiff competition with its 100 per cent cut-off for the computer science programme for non-science aspirants.
For Science aspirants, the cut offs were 95 per cent at Acharya Narendra Dev, 98 per cent at ARSD and 97 per cent at Shyama Prasad.
The 100 per cent cut-off for B.Tech (Computer Science) at Ram Lal Anand College last year and for B.Com (Hons) at prestigious Shri Ram College of Commerce (SRCC) in 2011 had sparked a major outcry.
Hindu College kept its cut-off for Commerce and Economics Honours courses in the bracket of 97.25-99.75 per cent and 97.5-99 per cent respectively. Cut-off for English was between 97-98.5 per cent.
SRCC, ranked among the best in the country for higher studies in Commerce and Economics, announced high cut-offs for B.A (Hons) Economics with Commerce students under General category required to have above 98.25 per cent to get admission in the elite institution.
Here are the full lists for Arts & Commerce and Science courses: