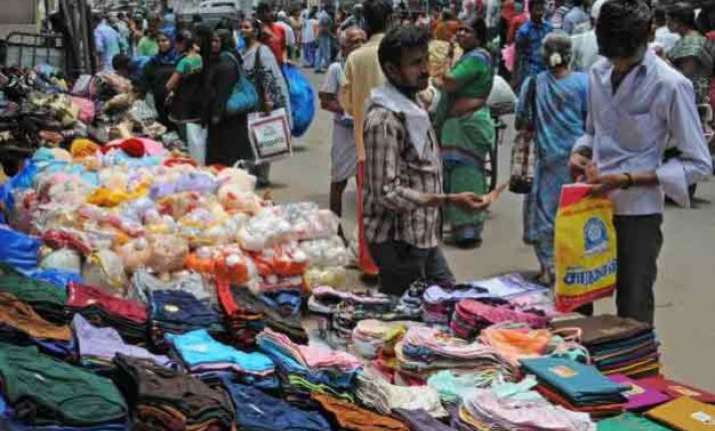 New Delhi: The Delhi government's Urban Development department yesterday restrained civic bodies and police to not oust any hawkers or vendors from the places where they have been doing business for several years.
The government, however, said the authorities concerned must ensure that no new hawkers enter the no-hawking zones in Delhi.
The UD department issued the orders stating that, during a recent public meet, held by Chief Minister Arvind Kejriwal, a number of hawkers raised grievances about being evicted despite having worked in the same place for years, The government order mentioned that the Supreme Court has taken a decision in the matter.
The government order stated, "It is accordingly directed that existing street vendors/hawkers in Delhi area shall be allowed to operate till the exercise of their registration and the creation of vending/hawking zone is finalised.
According to the National Policy on Urban Street Vendors, 2009, hawkers and vendors will operate out of earmarked hawking zones once these are created, as ordered by the town vending committees that have to be constituted under the policy.
In September 2013, the Supreme Court restrained all states and union territories from taking any action against street vendors and hawkers until the implementation of 2009 policy for their regulation.