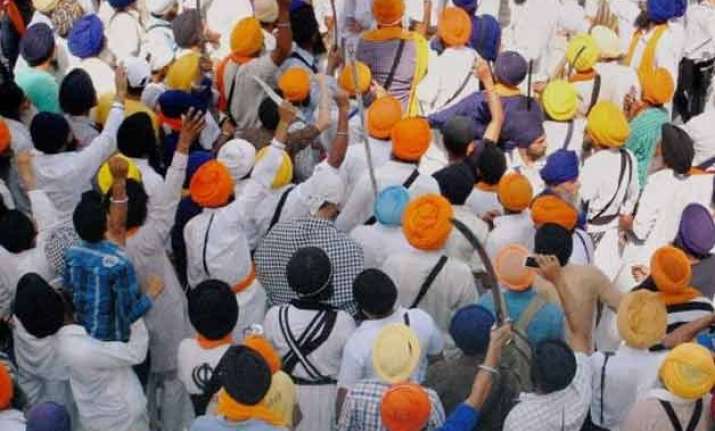 Amritsar: Radical Sikh outfit Dal Khalsa has called for a bandh here on June 6 in the memory of those killed during the Operation Bluestar in June 1984 in Punjab.  The outfit said to mark the Operation, a parade will also be undertaken on June 5.
"The pain of the attack is still fresh and the wounds of the attack still simmer," the outfit's spokesperson Kanwar Pal Singh said.
Giving a call for Amritsar bandh on the completion of 30 years of the Operation Bluestar, the Dal Khalsa leaders said the march will be organised on June 5 by its youth wing, Sikh Youth of Punjab.