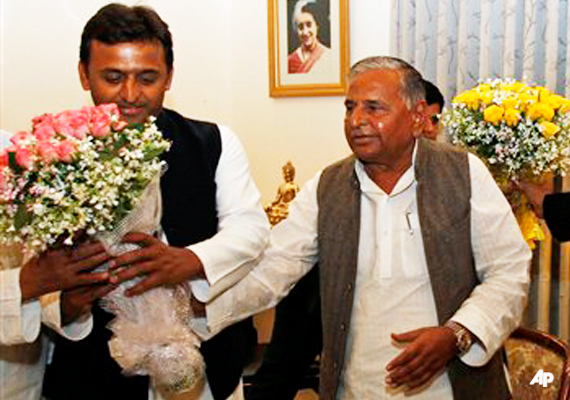 Lucknow, Mar 10: Samajwadi Party supremo Mulayam Singh Yadav today advised his son and Uttar Pradesh Chief Minister-designate Akhilesh Yadav to lead a clean social and political life.

"I will be happy to see if Akhilesh keeps his personal and social life clean. This will be fulfilment of my dreams," he said addressing a meeting of newly-elected party MLAs here.

Mulayam told the legislators to fulfil aspirations of the people and try to win their hearts.

"You all have a responsibility on your shoulders. You should try to fulfil aspirations of the people and win their hearts with your behaviour," he said.

Addressing party leaders and workers, Akhilesh said now the aim of the party would be 2014 Lok Sabha elections.

He said he would try to fulfil promises made to the people.

Akhilesh, architect of Samajwadi Party's spectacular victory in the state assembly election, will be sworn-in as Chief Minister on March 15.