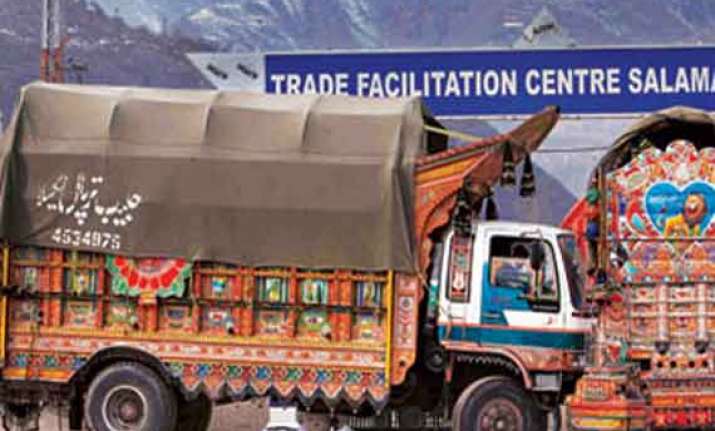 Srinagar: Authorities from India and Pakistan yesterday failed to resolve the impasse which has led to a suspension of cross-Line of Control trade between the two countries after the alleged recovery of drugs from a Pakistani truck last month.
"We have not reached an agreement yet on the resumption of trade as the Pakistani authorities are insisting that the driver (of the truck) be released first," said a senior official who is negotiating with the Pakistan-Occupied Kashmir authorities.
The Pakistani driver was arrested after a consignment of brown sugar was recovered from his vehicle.  The official said that the talks would continue for ending the deadlock.
The cross-LoC trade was suspended on both the Srinagar-Muzaffarabad and Poonch-Rawalkot routes following the arrest of a PoK driver over the recovery of 114 packets of brown sugar from his truck on January 17.  
PoK authorities had also suspended the cross-LoC bus service, but later agreed to resume it. However, the cross-LoC trade has remained suspended since then.