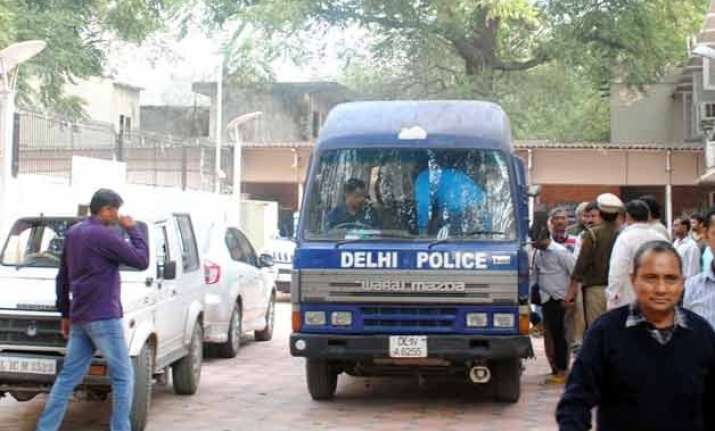 New Delhi: Delhi Police Chief BS Bassi has roped in officers of the economic offences Wing (EOW) in Special Investigation Team (SIT) looking into the corporate espionage scandal.
Several cops from the cyber cell, cyber forensics and document analysis departments have been added to the Crime Branch SIT on Sunday.
ALSO READ: Files leaked before reaching PMO, Parliament
Bassi said that the new members will be analysing the huge volume of data most of which is technical and finance related.
The EOW cops will also be taking help from the senior ministry officials in understanding the nature of the documents.
A total of 12 people have been so far arrested in the case.
ALSO READ: Corporate espionage: List of leaked documents
The Delhi Police busted the corporate spying ring in the Petroleum Ministry after being alerted by the Intelligence Bureau (IB). The police caught Rakesh Kumar, 30, Lalta Prasad, 36 - both brothers and residents of Delhi, and Raj Kumar Chaubey, 39, a resident of Ghaziabad in Uttar Pradesh, red-handed with photocopies of some secret documents in Shastri Bhawan on February 17. Based on information provided by them, government employees Asharam, 58, and Ishwar Singh, 56 were also arrested. They were part of the multi-tasking staff (MTS) in Shastri Bhawan. Two energy consultants -- Santanu Saikia, a former journalist, now running a web portal and Prayas Jain, CEO of oil and gas consultancy Metis India -- were also arrested as they were also suspected to be receivers of the stolen documents.
Crime Branch officers said that they are still questioning he five executives of leading energy companies who were arrested in the case. They are: Shailesh Saxena (Manager, corporate affairs, RIL), Subash Chandra (Senior executive, Jubiliant Energy), Rishi Anand (DGM, Reliance ADAG), Vinay (DGM, Essar) and KK Naik (DGM, Cairns India).
Delhi Police, which is probing the case, reports to the Ministry of Home Affairs.