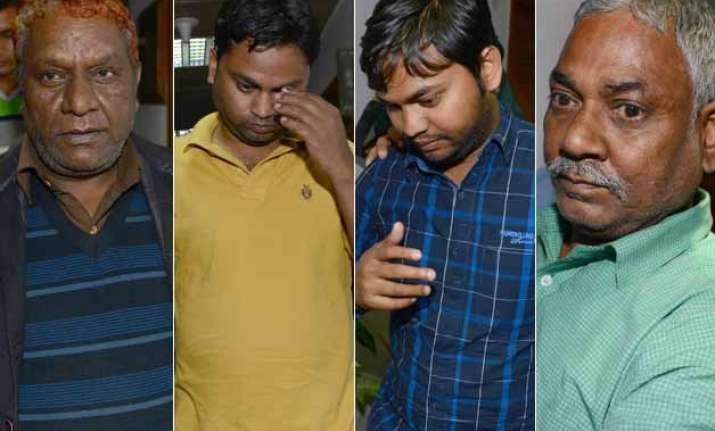 New Delhi: The sensational corporate espionage scandal has rocked the Petroleum Ministry with many chief executive officers (CEOs) saying documents were leaked from the ministries, tax authorities, banks and regulators on regular basis.
Yesterday, Delhi Police arrested seven more persons in connection with the case as it assumed wider dimensions.
Police also seized various 'secret' documents from their possession.
Given below is the list of many classified documents which were leaked
Photocopy of documents with heading input material on National Gas Grid for inclusion in Finance Minister's Budget speech 2015-16
A letter of Prime Minister Narendra Modi's Principal Secretary Nripendra Misra
Photocopies of various other documents including one with a heading 'Brief on further opportunities in Sri Lanka dated February 4, 2015'
ALSO READ: Corporate espionage: Two energy consultants, top executives from five firms arrested
Photocopies of papers of Petroleum Planning and Analysis Cell on the 'monthly gas report/ December 2014' dated February 16, 2015 signed by Atreyee Das, DG of the cell
Photocopies of documents of Exploration Division, Ministry of PNG, signed by Nalin Kumar Srivastava, Deputy Secretary
Photocopies of 'background note' on performance of upstream sector and others
Photocopy of documents of presentation to secretary MOPnG with heading ONGC Videsh Limited, an international petroleum company of India dated 16/02/15 (24 pages)
Photocopy of documents with heading detailed notes on issue of DIFFERENT COUNTRIES IN OIL AND GAS Sector.
Photocopy of documents with heading SECRET no 19025/10/2015 ONG-V GoI MOPnG 38 Photostat Pages
Photocopy copy of documents with heading URGENT meeting notice no
Photocopy of documents with heading ref. note on pre page signed by various officer (3 pages)
Photocopy of documents with MOPnG reply on letter of Naresh Chand FORWARDED by PMO (2 pages)
Photocopy of documents with serial no 79 to 84 (6 pages)
11 duplicate keys of Shastri Bhawan
Store I-card of Audit departments, Defence Services
One temporary pass of MHA for Shastri Bhwan designation DEO
Temporary pass of GoI MHA