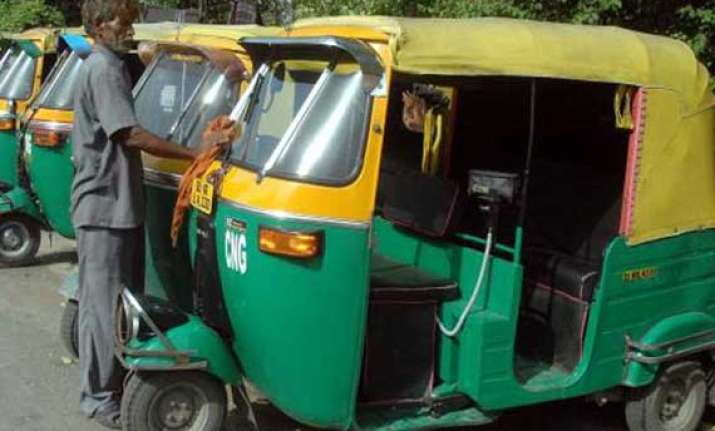 New Delhi: Commuters in various parts of the national capital faced difficulties today as a section of auto-rickshaw drivers observed strike today. The strike was called to protest a recent move of the Transport Department to freeze the issuance of fitness certificates for the vehicles of the auto-rickshaw drivers who have failed to install GPS devices.  "I got late for office as I did not get any auto. It (hiring auto) seemed like a herculean task today," said a commuter.
Several auto-rickshaw drivers associated with Delhi Autorickshaw Sangh held a protest march from ISBT to the Lieutenant Governor House. However, they were stopped before they reached the Raj Niwas.
The auto union also submitted a memorandum to the LG. "We have submitted a memorandum to the Lt Governor in which we have asked the government to bear the cost of GPS device installation in our vehicles. We have also demanded that the Transport Department should start issuing fitness certificates for our vehicles," said Rajinder Soni, General Secretary of Delhi Autorickshaw Sangh.  He said their strike would continue if the demands were not met.
The Transport department stopped issuance of fitness certificates for auto-rickshaws since April 30.  The Transport Department of Delhi government had warned the auto-rickshaw drivers against fleecing commuters and directed them to install GPS devices in their vehicles.
Following a Delhi High Court order last year, GPS has been installed in 25,000 auto-rickshaws but there are 55,000 auto-rickshaws who have not yet installed the system.