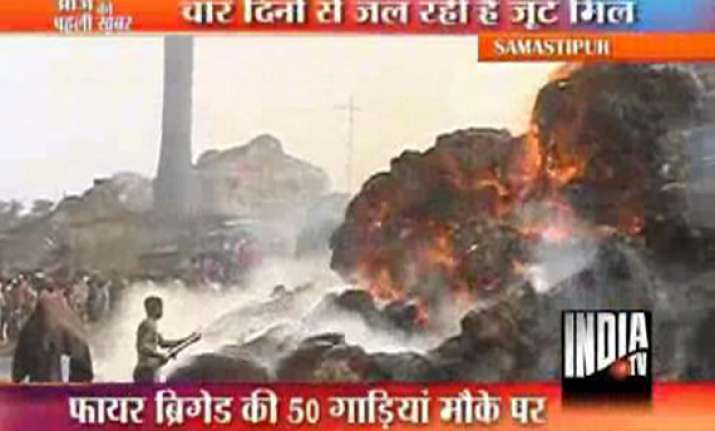 Samastipur, Mar 26:
Bihar's only Jute mill is burning for last four days. Fifty fire engines are trying to douse the fire but they are yet to succeed.
One person has died in this fire while properties worth Rupees 25 Crores have been destroyed. Two others have been seriously injured.
A major fire broke out four days ago in this jute mill based at Samastipur of Bihar. The fire is now reaching towards the machines installed in the mill and it has raised a big question mark over the future of around 5000 workers employed here.